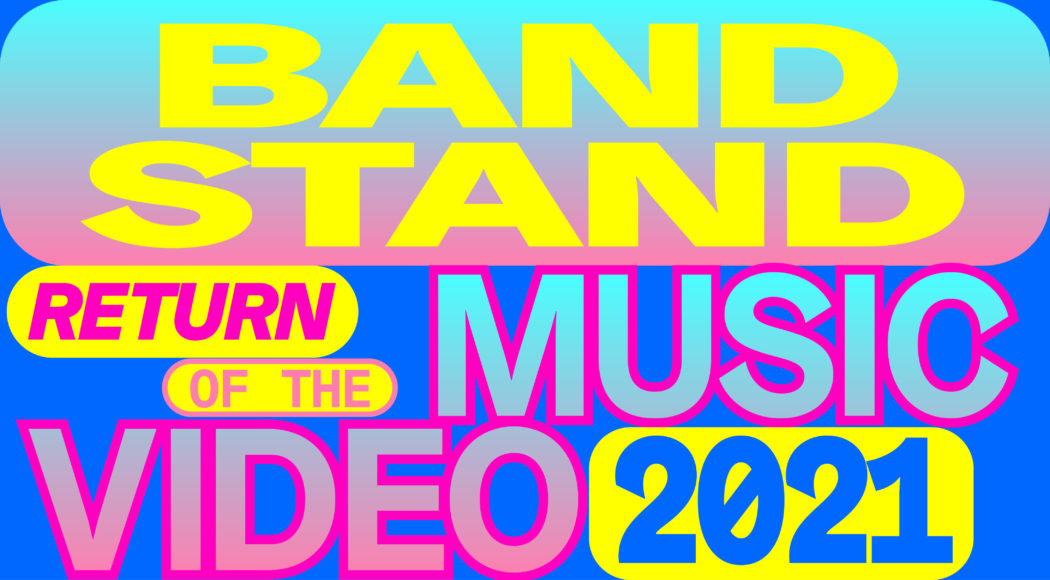 As an annual festival of the local band scene held in February, the HELLERAU music format Bandstand has become a fixed date among music enthusiasts from Dresden and the surrounding area. In 2021 Bandstand opens up to new media, new audiences and new horizons. In November 2020, a jury has selected bands and solo artist:inside with life and creative center in Saxony for the production of music videos, which will be broadcast on 12 / 13 February in the first music video show from the Festspielhaus. On the online stage www.hellerau.live developed for this purpose, the audience can look forward to two evenings of very special music videos. On the online stage developed for this purpose www.hellerau.live, the audience can look forward to two evenings of very special music videos. The show will be hosted by Diana Ezerex and guests, and directed by Therese Koppe. Exchange. During the festival days, the audience and the artists can exchange ideas in a special Bandstand telegram channel, which will be moderated by the mediation department at HELLERAU. Just open Telegram, search for Bandstand21, join the group and start chatting. Bandstand 2021 will be a TV show and celebrates the comeback of the music video! With our support ticket: bandstand #seidabei you have the opportunity to financially support the elaborate production of this year's "Bandstand". We thank you for your contribution and wish all users numerous unforgettable moments with hellerau.live. Support here!
The bands
Friday
Saturday
Bandstand Music Video Show: Therese Koppe (director), Diana Ezerex and Joana Tischkau (moderator) Read mor in our HELLERAU-Online-Magazine Video killed the Radio Star "Ich finde es gut, mich durch nichts zu definieren" – Interview mit Æ
Bandstand #nextpress (Sat, 30.01.2021)
What actually is this "Bandstand"? How does a successful festival report come about? How do I write about (digital) stage events? Young journalists between the ages of 14 and 25 will get a glimpse behind the scenes of Bandstand 2021 in this workshop series and try out the tools of press work under the professional guidance of journalist Rico Stehfest. Free of charge, limited number of participants Registration at workshop@hellerau.org
DIANA – AI Songwriting Workshop (Sat, 13.02.2021)
DIANA is the first AI songwriting contest with an accompanying show. The project was originally developed for the c/o pop Convention, but Jovanka v. Wilsdorf (concept and production) will be giving an exclusive workshop on creative and playful dialogue between musicians and AI software at Bandstand 2021. Free of charge, limited number of participants Registration at workshop@hellerau.org Info: www.c-o-pop.de/convention/diana
The jury
Charlotte Eifler is a visual artist working at the interface of film, sound and installation. In her work, she questions the politics of representation and technology. With a focus on feminist approaches and elements from science fiction formats, Charlotte Eifler explores processes of image production and alternative future scenarios. Her video works are shown internationally in exhibitions and film festivals. She is part of the network FACES – gender, art, technology as well as DJ and producer CHARLOTTE bassmybass at feat.fem and G-Edit. Inéz Schäfer is ÄTNA together with drummer Demian Kappenstein. The successful duo has been a guest at Montreux Jazz Festival, Elbjazz Hamburg, JazzOpen Stuttgart, Reeperbahnfestival, Eurosonic and was nominated for the VUT Indie Awards in 2019, among others. ÄTNA, together with GRANOLA-Studios Berlin, hosted the world's first virtual 3D live concert with more than one musician:in simultaneously in the virtual world YABAL. In 2020, Inéz Schäfer curated the RESONANZEN festival in Saarbrücken together with Sebastian Studnitzky and Julien Quentin. Since 2015 she has been working as a lecturer for singing at the Carl Maria von Weber University of Music in Dresden. Mirca Lotz works with her creative agency [fwd:like waves] as an organiser and curator with a focus on interdisciplinary formats and special venues (including Filmfest München, Virtual Worlds, innen.aussen.raum or the Manic Day Parade). In 2017, she organised the first international women* showcase festival & conference "We Make Waves" and has been a "Music Innovator" in the international Keychange project since 2017. She also co-founded the Bavarian Network for Women* in Music "musicBYwomen" in 2018 and joined the Board of Music Women* Germany in 2019. In 2020 she co-founded an agency for awareness work and safe(r) spaces "Safe The Dance". She regularly gives talks and workshops internationally on gender equality, safe(r) spaces, awareness and more. Rosa Müller has a background in philosophy and in the study of cultural practices. Interdisciplinary theoretical approaches also occupy her in her conceptual work at HELLERAU, where she is responsible for the residency programme and runs the Bandstand festival together with Moritz Lobeck.