Kulturgarten
Welcome to the Kulturgarten HELLERAU, our place for encounter, exchange and action. The Kulturgarten raises questions about ecological sustainability and offers various formats to go in search of answers. On the garden stage you can experience workshops, performances, concerts, film screenings and much more. The oasis invites you to linger and relax.
Contact: kulturgarten@hellerau.org
Funded within the Alliance of International Production Houses by the Federal Government Commissioner for Culture and the Media. We thank the Freundeskreis HELLERAU e.V. for their kind support.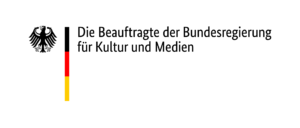 Today:
Wed 29.11.2023
- Events in the Kulturgarten