The program failure caused by the corona virus poses a great challenge. But creativity exists and finds its way. Here we provide you with recordings, interviews, short films and more to get to know our program or to experience things again in a different way.
Also an offer: Online-Program Dance/Performance, Online-Program Take part, Online-Magazine
Browse!
Carsten "Erobique" Meyer, Paul Pötsch & Lea Connert
Wir treiben die Liebe auf die Cyber-Weide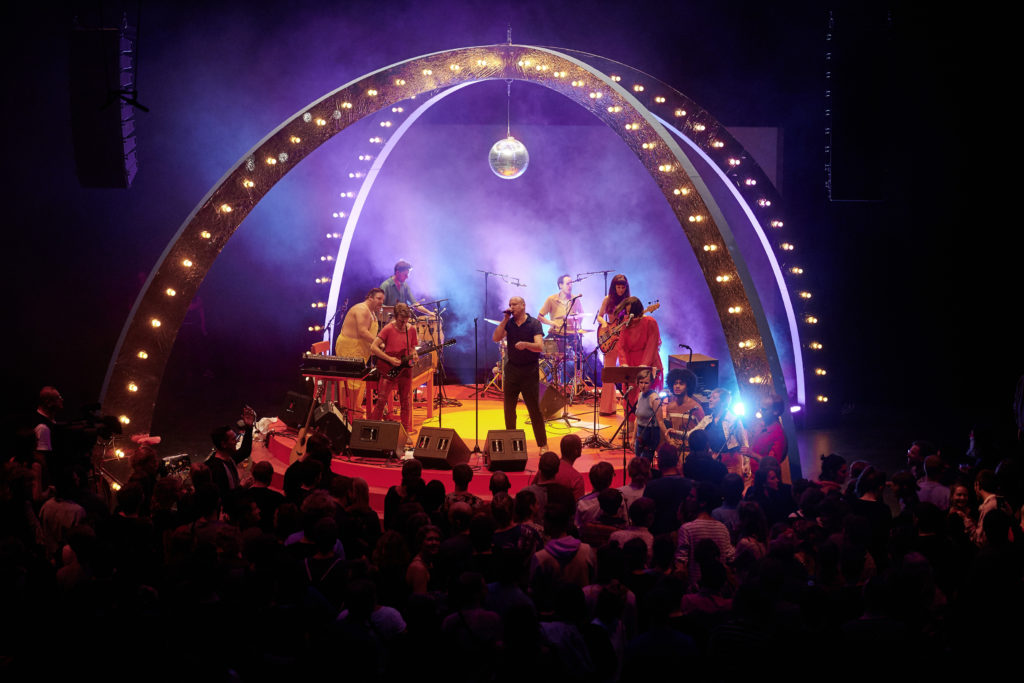 Carsten "Erobique" Meyer, Paul Pötsch and Lea Connert: We drive love out to pasture, Photo: Stephan Floss
One of the favourite songs of the "Wir treiben die Liebe auf die Weide" crew is "Sing nur" by Hungarian singer Gjon Delhusa, which was released on AMIGA in 1978. Even the original comes across as unusually soft and may not sound like a grey Eastern Bloc cliché. After the musicians* were guests at the festival 89/19 in autumn 2019 in HELLERAU, the song will now be reinterpreted live from home on the HAU YouTube channel and in a summery version by Sidney Frenz (vocals), Erobique (keys), Marcel Römer (drums/bass), Paul Pötsch (guitar), Jan Schnoor (percussion), Pola Lia Schulten, Anna Suhr, Juno Meinecke and Albrecht Schrader (choir). Turn up the volume and enjoy! The performances of the revue "Wir treiben die Liebe auf die Weide" originally planned for 9 and 10 April 2020 have been cancelled due to the known circumstances. The HAU Hebbel am Ufer is trying to find alternative dates.
Co-production: HAU Hebbel am Ufer (Berlin), HELLERAU – European Centre for the Arts Dresden
09.05. Drop by and support: 40 years of OEIN (Orquesta Experimental de Instrumentos Nativos) – an anniversary concert from the lockdown at the Musikakademie Rheinsberg.
On 9 May 2020 the OEIN will celebrate its 40th anniversary. The composer and conductor Cergio Prudencio founded the first experimental orchestra of traditional Andean instruments in 1980. Attached to it were music school programs for children, young people and adults. Carlos Gutierrez and Tatiana Lopez, who now lead the OEIN, themselves began playing the flute types Sicu and Zampogna in the ensemble, and it was only through this experience that they came into contact with the music of Bolivian indigenous cultures. Since then they have made it their business to cultivate and develop this music, especially that of the Aymara. In doing so, they successfully continue Prudencio's idea of playing contemporary music with indigenous instruments. The fusion of these two musical traditions is an important political statement in a country where indigenous culture has long been suppressed and forbidden, and Gutierrez and Lopez still face a lot of opposition.
There were big plans for an anniversary concert in La Paz, which the Corona-related lockdown has now finally thwarted. In all probability, the 25 musicians of the OEIN will then still be stuck in the Rheinsberg Music Academy, who travelled to Berlin for a cooperation concert with the Berlin soloist ensemble PHØNIX16 at MaerzMusik – Festival für Zeitfragen on 10 March. Instead, a recording is to be streamed on 9 May, on which the musicians have been working for weeks. A long, festive sikureada (traditional Bolivian music for large ensemble, based on the principles of collectivity and inclusion) will be recorded in Rheinsberg with two cameras and later assembled. The resulting video – in addition to a short film about the ensemble – will be made accessible on the anniversary day at 6 pm Bolivian time, thus bridging quarantine borders, distance rules and geographical distances.
The return of the OEIN musicians to Bolivia will only be possible when the country lifts its entry barriers. A team of three members of the soloist ensemble PHØNIX16 is in quarantine with the Bolivian guests on site and is responsible for their care. All the institutions involved are working together to bridge this extraordinary situation: In addition to the DAAD's Berlin Artists-in-Residence Programme, the Ernst von Siemens Music Foundation, Goethe-Institut, Musikfonds e.V., BKM, Senate Administration for Culture and Europe Berlin, Musikakademie Rheinsberg and Hellerau – European Centre for the Arts, European Centre for the Arts.
Nevertheless, the soloist ensemble PHØNIX16 e.V. and the partners involved are urgently in need of support to cover the running costs and to ensure a safe and timely return of the OEIN.
Donation account:
https://www.leetchi.com/de/c/wAJZ4qE5
Password "Donation ENVIRONMENT
The recordings are supported by the DAAD's "Arts & Media" programme, funded by the Federal Foreign Office.
Further information and a link to the livestream on 9 May will follow shortly.
________
United We Stream – Live aus dem objekt klein a (Dresden)
Mit Sorse, Anna Adams, Moritz Simon Geist, Murat Önen X Enrico Sutter
Musik in Sachsen – Sächsischer Musikrat
Ensemble Modern on air – live from the Dachsaal
Every Thursday and Monday at 20:30 on the website and on Facebook.
Feature Ring, Zu Gast: Kelvin Kilonzo, Mehr Infos
Paisley beim Bandstand 2020, Mehr Infos
RASTER. electric campfire // Tribute to László \\, More Infos
Dienstagssalon with Max Rademann, Guest: Nino aus Wien (AT)
Feature Ring: Barbara Thalheim
I'm Av3ry.
I'm an AI musician. I create songs – in this instance, just for you.
I sing and write experimental music.
If you ask me I can create a track for you.
(I also sometimes do poems and images).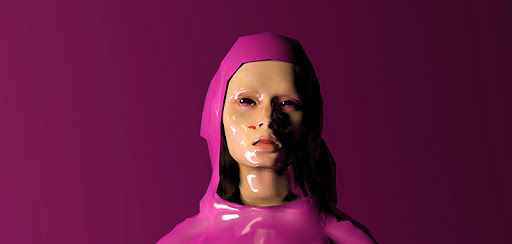 This content is constantly being expanded. The most recent contribution appears at the top. Stay tuned!