Inner Seas
Ida Toninato & Pierre-Luc Lecours – MUTEK Collaboration
Inner Seas is an audiovisual performance that revolves around the theme of water, its movements, its energy. With this project, Ida Toninato and Pierre-Luc Lecours create a hybrid universe, at the crossroads of instrumental and electronic worlds, where baritone saxophone, modular synthesizer and electric guitar meet. The two creators are accompanied by video projections generated by the sound and projected on two screens placed behind the musicians. Carried by the theme of water and fluid dynamics, the entire work becomes a poetic metaphor of the sea. Its inflections and character are found both in the pure and contemplative sections of the work, and in the agitated parts that evoke the chaos and energy of the storms of the sea. Immersive, the work immerses the viewer in a succession of sonic and visual tableaux evoking an emotional crossing of a sea that lies within each of us, our inner seas.
MUTEK Montréal | Edition 22 Hybrid | 2021
Performance produced by MUTEK Montréal as part of the production and presentation residency MUTEK-Avatar
Pierre-Luc Lecours
Pierre-Luc Lecours is a composer and multidisciplinary artist based in Montréal. His artistic practice covers many different mediums and aesthetics, ranging from music to video and performance. His work is characterized by a search for expressiveness in projects exploring an artistic process aimed at drawing relationships between form, format, and content. His influences come as much from the currents of instrumental and electroacoustic contemporary music as from electronic and experimental music. His performances feature everyday objects combined with traditional instrumentation and written-down scoring.
After a bachelor's degree in digital music, Lecours completed a Master's in composition at the Music Faculty of the Université de Montréal under the supervision of Pierre Michaud. He is interested in the interpretation of electronic music, the decompartmentalization of contemporary musical practices, the dialogue between various (electroacoustic and instrumental) music cultures and heritages, and the exploration of new forms of audiovisual expression.
His work has been featured in several international events, including Akousma (Québec), BIAN (Québec), Biennale Némo (France), Currents New Media (USA), Digital Weekender (UK), Elektra (Québec), L'Espace du son (Belgium), La folle journée de Nantes (France), Futura (France), Muslab (Mexico), MUTEK (Québec), Next (Slovakia), Résonances électriques (France), Seeing Sound (UK), and Vision of Future (USA).
Ida Toninato
Saxophonist and composer Ida Tonniato lives in Montreal (QC). Her artistic practice delves in acoustic exploration, reverberant spaces as she creates sonic hybrid universes in which instrumental and electronic are intimatelly intertwinde. Her most recent album, We Become giants, has been entirely composed in a former water cistern with a 40 seconds long reverb (Dragon's eye recordings, 2020). Her collaborations have roots in different styles and medium, such as contemporary and improvised music, ambiant and cinema.
After her Doctorate in interpretation of mixed music, under the supervision of Jean-Marc Bouchard and Pr. Caroline Traube at University of Montreal, she took the road of composition and started to carve her own personal style, along with collaborations with violist Jennifer Thiessen and laptop musician Ana Dall'Ara-Majek. her work has been nominated for the Opus and JUNO Prizes (The Space Between Us, Toninato/Thiessen) and her researches on low end freqencies have been hosted by The Goethe Institut in Salvador de Bahia and Hellerau – European Center for the Arts
Her most recent explorations are focused on virtual reality with studios Trebuchet (experience Listening to the Walls). Her performances have been welcome in festivals and seasons such as Festival Les Instants Fertiles, France, First World Tour of the Society for Technological Arts (SAT, Canada), Symposium IX,SAT, Canada, Cube Fest, Etats-Unis, FIMAV, Monument National avec Élisapie, Trading Places, Canada, RIDM, Canada, Tank Center for Sonic Arts, Colorado, Sound Symposium, Saint-John, Newfoundland, DAVE festival, Germany, Mutek, Canada, Festival des musiques de création de Jonquières, FIMAV, Fonderie Darling, Villa Sul, Brésil, concert series NUMUS, Kitchener.
With the kind support of the Quebec Government Office in Berlin and in cooperation with MUTEK.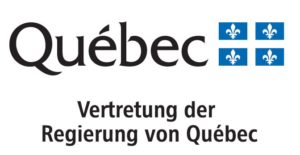 With a ticket for the event by Shiva Feshareki or the MUTEK Collaboration you will receive the ticket for Julian Charrière at half price. If you already have a ticket for the event by Enno Poppe on 22.01.2022, you will receive the ticket for Shiva Feshareki at half price.