The music video now has a long, eventful, partly ambivalent, but definitely also exciting and great history – and it definitely has a future: in 2021, the music festival Bandstand, under the direction of Rosa Müller and Moritz Lobeck, opened up to digital media and presented itself (not entirely voluntarily exclusively) online with numerous new music videos. Following the success of this format, there will also be brand new Bandstand music videos in 2022, in addition to the now tried and tested residency cooperation with Musicboard Berlin and with support from the Musikfonds.
From the numerous applications for this year's Open Call, the Bandstand jury, Stephanie von Beauvais, Sarah Farina and Rosa Müller, selected music projects, bands and solo artists who live and work in Saxony.
From March 2022 we present on hellerau.live the brand new videos of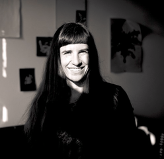 Stephanie von Beauvais has been directing music videos, music documentaries and short films for over 20 years. She has worked with Tocotronic, Beatsteaks, Casper, Materia, Isolation Berlin, Olli Schulz, Cro, Gudrun Gut, Laing, 2Raumwohnung, Kreator, Turbostaat, Tom Schilling and the Jazz Kids, Bernadette LaHengst, Husten and many others. The director lives in Berlin, is a music video lecturer at the BIMM Institute Berlin and has already held several workshops on her favorite topic 'music video', for example at the International Women's Film Festival Dortmund or at Pop-Kultur Berlin as well as at Musicpool Berlin. With 'Shoot it yourself' she has been offering a multi-day intensive workshop since 2016, which takes place through the funding of Musicboard Berlin GmbH. 
Photo: Monika Keiler
www.vonbeauvais.com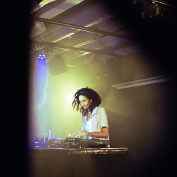 Sarah Farina is an international DJ, music producer and activist. She hosts her own club night Rec Room with DJ Uta, Kepler and LUZ1E. She's innovative, she's skilful, and she's the smiling antithesis of genre cliques and sour scene elitists and sprinkles positivity over the darkest bass.  What you hear is all you need to know. And what you'll hear from Sarah Farina's sets and music productions are seamlessly blended bass-heavy frequencies and futuristic beats with fearless forays through the hardcore continuum and beyond. It's inclusive, forward-thinking and unrestrained. It's a genre-rejecting style that she's named Rainbow Bass. She's vocal about the issues of current club culture and runs the project "Transmission" with researcher Dr. Kerstin Meißner, which aims to make the political relevance and history of international sound, club and rave culture audible and visible.
Photo: Katharina Schäffer
www.transmissionnet.org
www.instagram.com/sarahfarinabln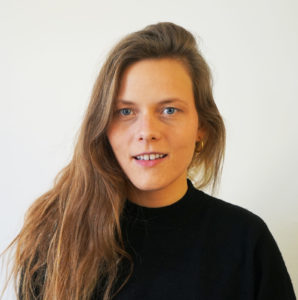 Rosa Müller has a background in philosophy and in the study of cultural practices. Interdisciplinary theoretical approaches also occupy her in her conceptual work at HELLERAU, where she is responsible for the residency program and co-directs the Bandstand festival with Moritz Lobeck. 
Photo: PR HELLERAU
Supported by the Musikfonds e.V.