Workshop with Luc Dunberry
Dancer "Sasha Waltz & Guests"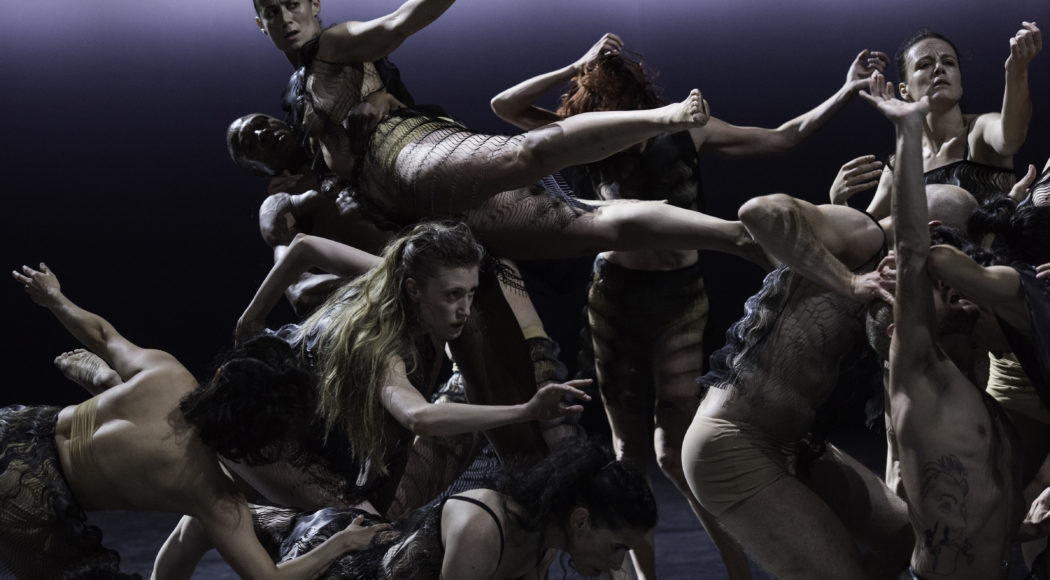 07.06.2017. Radialsystem V. Berlin Proben zu dem Stück "Creation" von Sasha Waltz und Guests im Radialstem V in Berlin.
Der Workshop wird einen Einblick in die Arbeitsweise von Sasha Waltz geben, der sehr stark auf Improvisation basiert ist. Im Verlauf des Workshops werden den Teilnehmer*innen verschiedene Improvisationsaufgabe gestellt, die zur Kreation einer Choreografie führen können.
Luc Dunberry, born in Canada, studied Music at the Collège de Sherbrooke, Drama at the UQAM (Université du Québec à Montréal) and Dance at LADMMI (Les Ateliers de Danse Moderne de Montréal Inc.). As a member of the "Groupe de la Place Royale" he has worked with various choreographers, among them Sasha Waltz who engaged him to dance for her company in 1996. He was a member of her dance ensemble at the Schaubühne in Berlin as both dancer and choreographer. Alongside his ongoing work with Sasha Waltz & Guests he develops his own choreographies and dance films, such as in 2002 together with the choreographers Juan Kruz Diaz de Garaio Esnaola, Sidi Larbi Cherkaoui and Damien Jalet, the piece "d'avant", which toured for many years with great success. Luc Dunberry also works as a répétiteur of numerous choreographies by Sasha Waltz.