Villa Massimo zu Gast in HELLERAU
Mit Unsuk Chin, Hanna Hartman, und Andrej Koroliov mit Ensemble LUX:NM
Laureate:inside concert of the classes 2020-2022
In November 2022, as part of the "4:3" festival series, a special concert is planned with prizewinners from the Villa Massimo in Rome from 2020 to 2022. The prize of the German Academy Rome Villa Massimo is considered the most important award for German artists and artists working in Germany through scholarships abroad. In Dresden, the current prizewinners have created a place of examination of our time and the question of how the world will change with their works from the fields of visual arts, architecture and literature and under the title "Eppur si muove – und sie bewegt sich doch! – Villa Massimo zu Gast im Japanischen Palais" from 24 June to 25 September 2022. The prizewinners in the music section will be presented at HELLERAU on 5 November 2022: Pianist Yejin Gil will portray composer Unsuk Chin with six piano sonatas, Hanna Hartman will present a new project created in Rome with video artist Dafne Narvaez Berlfein, and Andrej Koroliov will present the project Epilog:Abriss with Heinrich Horwitz, Rosa Wernecke and LUX:NM. The exact programme will be presented here soon.
little language, approx 2 h 30 min
Programme
18:00 – Welcome
Michael Kretzschmer (Minister President of the Free State of Saxony), Julia Draganović (Director Villa Massimo Rome), Marion Ackermann (Director Staatliche Kunstsammlungen Dresden), Moritz Lobeck (Programme Director HELLERAU)
18:20 – Concert Unsuk Chin – Pianist Yejin Gil
18:45 – Break
19:15 – EPILOG:ABRISS music theatre/performance by Andrej Koroliov (LUX NM)
20:15 – Intermission
20:30 – Concert by Hanna Hartman
There is a free bus shuttle to the concert from Berlin, starting at 14:45 at the main station Europaplatz Invalidenstr./bus car park.
In cooperation with Staatliche Kunstsammlungen Dresden/Japanisches Palais, Deutsche Akademie Rom Villa Massimo and Le Vivier Montréal. Funded within the framework of the Alliance of International Production Houses by the Federal Government Commissioner for Culture and the Media.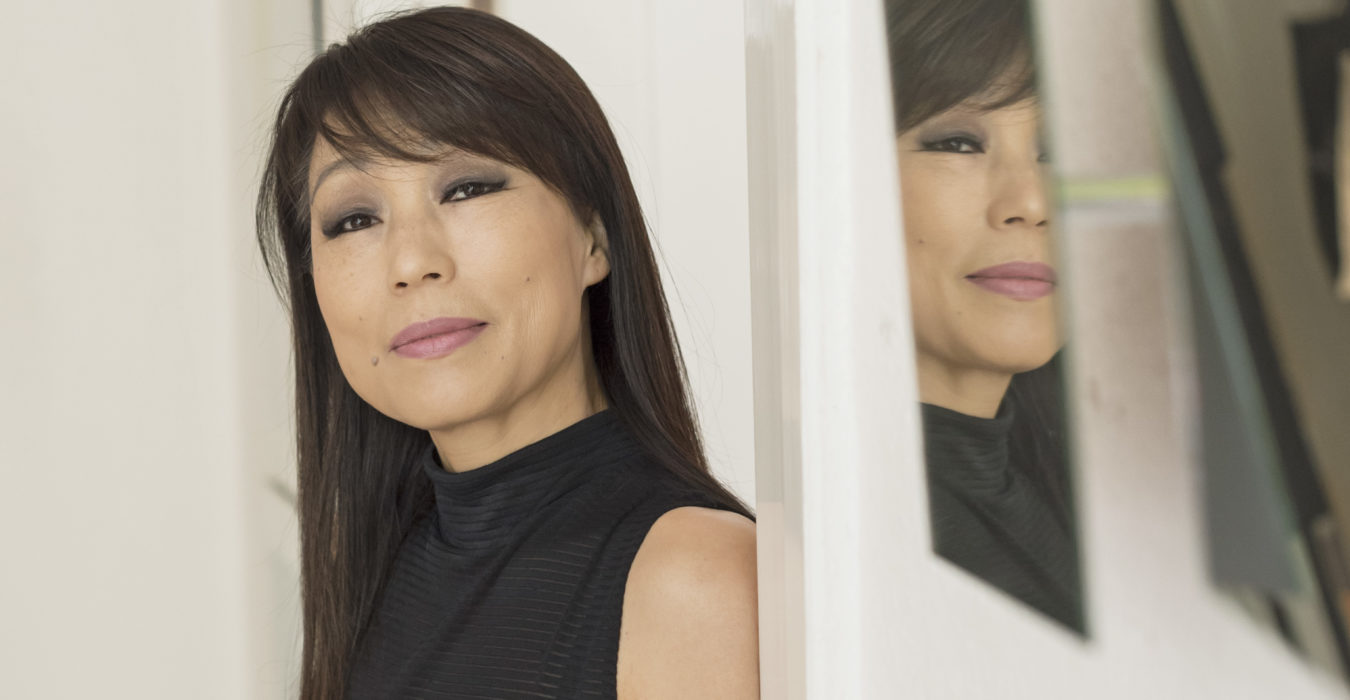 "The music writer Oscar Bie wrote with regard to Chopin that there is no "'truer' piano music than an étude" because "the essence of the piano has become music in it". I agree, and not only as far as Chopin is concerned, but also the etudes of other great piano composers: Liszt, Debussy, Bartók, Messiaen, but also the works of their predecessors: Scarlatti's Essercizi, Bach's Well-Tempered Clavier or his Klavierübungen … I am particularly attracted by the transgressive, "transcendental" (Liszt) aspect that underlies all the major etudes, the idea that the pianist is willing to go to his limits – or beyond his limits.
Etude No.1, In C, was written in 1999. It was influenced by Balinese gamelan music, which I got to know better during a stay in Bali in 1998 and which played a role for me in some of the works. Several concepts of gamelan music were decisive here: on the one hand the rhythmic models (especially the consistent layering of three different pulsations), and on the other hand the uniquely shimmering sound world created by the refined tunings. (Strictly speaking, the latter cannot be represented at all on the piano, and yet it can at least be hinted at through the tonal layout of the piece as well as the pedal skills of a skilful pianist). Despite these allusions to gamelan music, In C is not a paraphrase or even an imitation of it. The harmony of the piece is based on the note C – however, the piece has nothing whatsoever to do with functional harmony: the overtone series of C merely forms the harmonic basis of the piece.
Etudes Nos. 2 to 4 (sequences, scherzo ad libitum, scales) were conceived as a group and written in 1995. Compared to the other etudes, they are comparatively strongly oriented towards the piano music of classical modernism, especially with regard to piano technique. The titles of the pieces (sequences and scales) tell us a lot about the compositional and technical problems of the second and fourth etudes. Scherzo ad libitum, on the other hand, is a character piece and thus forms a striking contrast to the other etudes.
Toccata, the fifth etude, refers to etude no. 1: it too is based on the overtone series of C. And yet the concept underlying Toccata is completely opposite to that of the first etude: instead of static, a very dynamic forward direction prevails here, as the title already suggests, and this etude is a distinctly virtuoso piece. It begins with very simple cells that take on increasingly complex and dense manifestations.
The sixth etude, Grains, was commissioned by London's South Bank Centre on the occasion of Pierre Boulez's 75th birthday. The formative influence for this piece was granular synthesis, which I worked with in the electronic studio. In electroacoustic music, digital sound elementary particles whose length is 1 to 50 ms are called 'grains'. These 'grains of sound' are obtained by decomposing recorded sounds and assembled into new sounds in granular synthesis. In Grains, I tried to simulate this concept on the keys of the piano. The piece is very far from traditional piano music – in terms of piano technique, but also in terms of musical structure." Unsuk Chin
No.1 in C
No.2 Sequences
No.3 Scherzo ad libitum
No.4 Scales
No.6 Grains
No.5 Toccata
Yejin Gil – Piano
Foto: Unsuk Chin
Unsuk Chin
Berlin-based composer Unsuk Chin was born in Seoul, Korea in 1961. Her works have been performed by many of the world's top orchestras, including the Berlin Philharmonic, New York Philharmonic, Chicago Symphony, Bavarian Radio Symphony Orchestra, London Philharmonic, Gewandhaus Orchestra, Orchestre Philharmonique de Radio France, Boston Symphony Orchestra and NDR Elbphilharmonie. Chin's interpreters include conductors such as Kent Nagano, Simon Rattle, Alan Gilbert, Esa-Pekka Salonen, Susanna Mälkki and François-Xavier Roth. Unsuk Chin has received the Grawemeyer Award, the Arnold Schönberg Prize, the Wihuri Sibelius Prize and the Léonie Sonning Music Prize. Portrait CDs and DVDs of her music have been released by Deutsche Grammophon, Unitel, Kairos and Analekta. Chin is artistic director of the Tongyeong International Music Festival in South Korea and the Weiwuying International Music Festival in Taiwan.
Yejin Gil
Yejin Gil began her pianistic training at the age of five. After successfully graduating from Seoul National University, she moved to Germany, where she completed her diploma studies and concert exam with distinction at the Folkwang University of the Arts in Essen. Her work focuses on the classical-romantic repertoire as well as on music of the 20th and 21st centuries.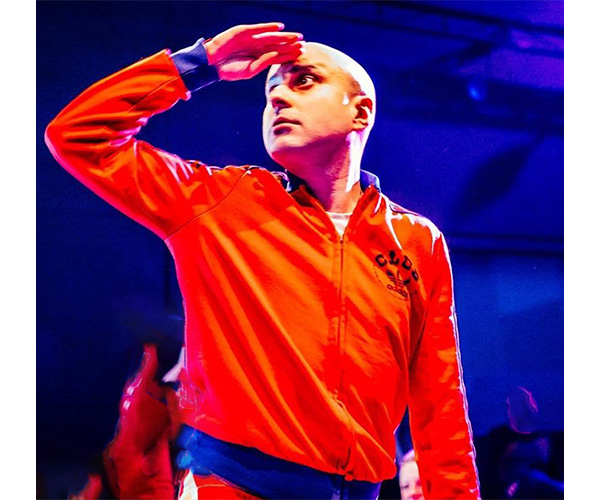 "Taking the fragility or frailty of human existence as a yardstick means fundamentally assuming a temporal limitation and the physical discontinuity of all phenomena. On the other hand, because art has traditionally claimed to create imperishable formalisations, it has always been considered an apotropaic gesture against transience. As a place where bodies can be immortalised in a visual form, art counters the certainty that all corporeality is at the mercy of the process of mortal decomposition with a notion of permanence". (Elisabeth Bronfen from "Vergänglichkeit im Blickfeld")
Epilog:Abriss is a joint piece by the ensemble LUX:NM, Andrej Koroliov, Heinrich Horwitz and Rosa Wernecke. Epilog:Abriss takes us into a space that we will never see in life. The one that comes after our time, the one that deals with the attempt to separate oneself from one's possessions, life and its circumstances, and to devote oneself to art. Absence is meant to penetrate the audience, to appeal to all the senses, to make us forget the outside, to turn the concert space into a new self-contained world. Epilog:Abriss is meant to evoke a state rather than a temporary evening, to transform the many dystopian forms of the present into a utopian idea of the future. In the process, various revolutions are run through, in which the audience, together with the musicians, gradually lose control, have to say goodbye more, in order to transform themselves into a morphing – transforming mass and open their eyes to the uncertainty of the future.
Andrej Koroliov – Composition
Heinrich Horwitz – staging
Rosa Wernecke – stage / video
Gilda Coustier – stage management / lighting equipment
ENSEMBLE LUX:NM
Ruth Velten – saxophone / performance
Florian Juncker – trombone / performance
Silke Lange – accordion / performance
Zoé Cartier violoncello / performance
Martin Offik – sound direction
A production of Ensemble LUX:NM in the context of Ten years jubilee LUX:NM in cooperation with Ballhaus Ost. Supported by the Hauptstadtkulturfonds.
Andrej Koroliov
Andrej Koroliov, born 1982 in Hamburg, studied piano, composition and music theory with Marian Migdal, Peter Michael Hamel and Manfred Stahnke at the Hochschule für Musik und Theater Hamburg. As a composer, Koroliov has made a name for himself with acoustic, live-electronic, performative and multimedia works. As a pianist and performer, he has appeared as a soloist and ensemble member with the ensemble Intégrales, the Trio Catch and the Hamburg Symphony Orchestra, among others. In 2011, Andrej Koroliov co-founded the Decoder Ensemble, which has since developed into one of the most innovative and unpredictable groups in the field of experimental music.
Heinrich Horwitz
Heinrich Horwitz (they/them/she/her/he/him) is a director, choreographer and actor. Heinrich studied acting direction and choreography at the HfS Ernst Busch Berlin. She has realised productions in the independent scene, at various municipal theatres and in the new music scene. Since 2017, Heinrich has worked continuously with the Decoder Ensemble, and also as choreographer:in with Sarah Nemtsov, Carola Schaal, Alexander Schubert, Ensemble Garage, Lux NM and the curator and dramaturge Elisa Erkelenz, including productions at the Elbphilharmonie Hamburg, Deutschlandfunk Cologne and at festivals such as Frau Musica Nova, Internationales Musikfest Hamburg and Ultima Oslo. In addition to directing and choreographing, Heinrich works continuously as an actor:in theatre, film and television.
LUX:NM
LUX:NM contemporary music ensemble berlin is a soloist ensemble for new music that has developed into an internationally sought-after ensemble within a short period of time since its founding in 2010. The undirected ensemble is dedicated to the interpretation of contemporary music and at the same time sees itself as an initiator of new works. Intensive ensemble work and close collaboration with composers make unusual projects possible, in which electronic and cross-genre ideas find their place.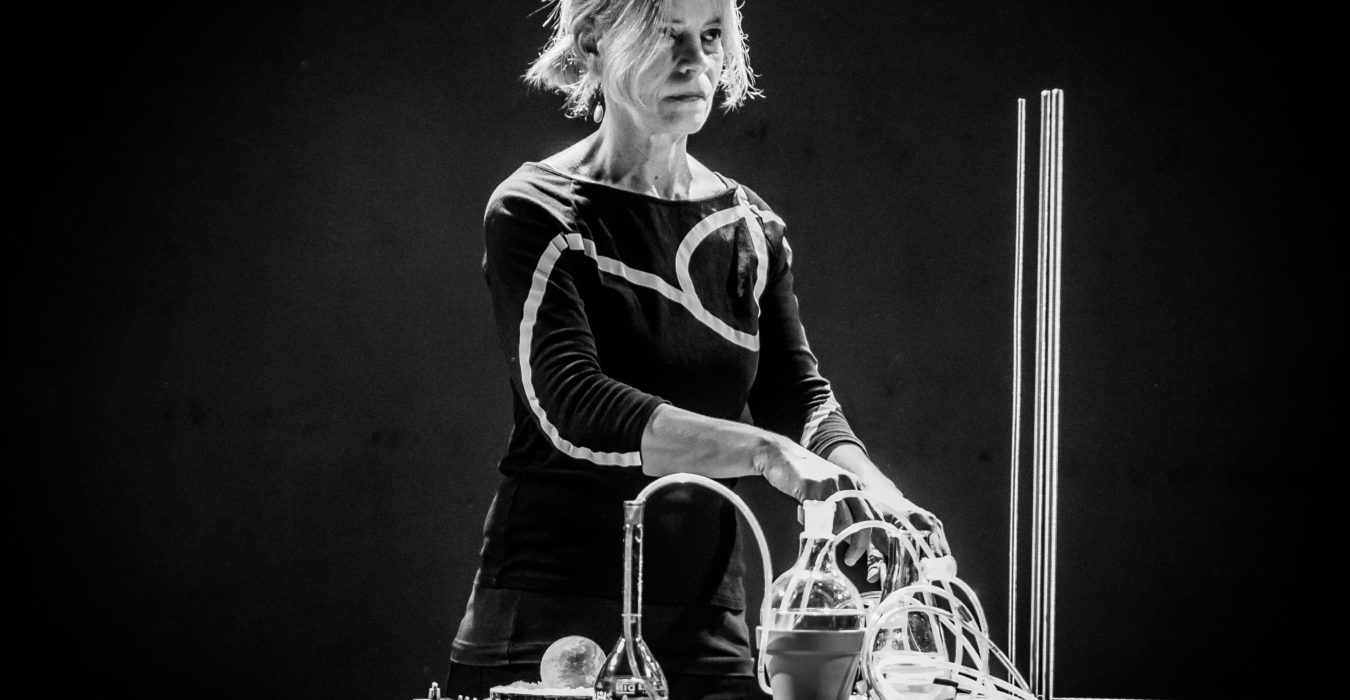 UNDERCOVER is a performance that brings together live animation, moving sounding objects and electronics. Magic moves in layers of sound and image. Objects and sounds are separated from the reality from which they originate, and also include the audience in a new sound world.
Hanna Hartman – Performance, Live Animation and Electronics
Dafne Narvaez Berlfein – live camera, projections
Hanna Hartman
Hanna Hartman is a Swedish composer, sound artist and performer living in Berlin. She has composed works for radio, electroacoustic music, ensembles and sound installations. Her numerous awards and scholarships include the Karl Sczuka Prize, the Phonurgia Nova Prize, a Villa Aurora Scholarship and the Rome Prize (Villa Massimo). Her works have been presented in numerous concerts and festivals such as the Darmstädter Ferienkurse, Ultima Oslo Contemporary Music Festival, Huddersfield Contemporary Music Festival or London Contemporary Music Festival.
Dafne Narvaez Berlfein
Dafne Narvaez Berlfein is a film and video artist living in Berlin. She teaches and researches on media aesthetics in history and the present, especially on artists who produce in underground contexts and deal with experiences of uprootedness. Her visual works are usually created in dialogue with the work of other artists and have been shown at the Deutsche Oper, the Haus der Kulturen der Welt, Documenta14 and elsewhere.