Too Many Papers
Nadya Sayapina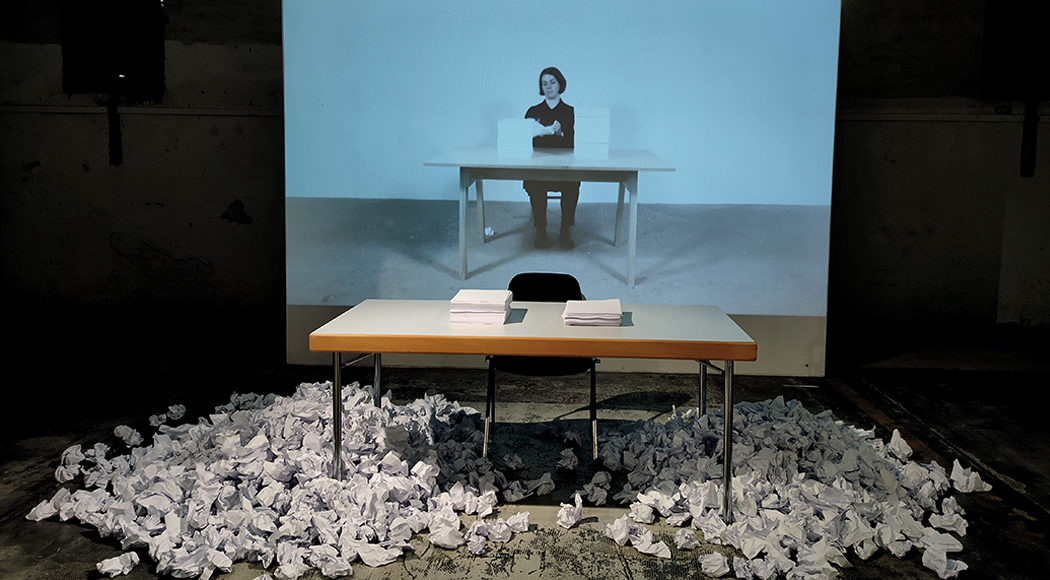 Migration means endless losses and searches constantly accompanied by a heap of important and necessary papers. Often they define and contain someone's further fate. This is the topic of the "Too Many Papers" performance. It's a part of the project "Letter to Mom", which deals with the stories of people who were forced to leave Belarus and are now building their lives in new places. Based on thirty interviews with Belarusian immigrants, the installation presents a documentary view of very different everyday circumstances and attempts to make audible what is difficult to articulate.
The performance will be accompanied live by musician Eugene Buldyk.

Nadya Sayapina is an artist, author and art lecturer. In performances, multimedia, installation, painting and text she focuses on mediation as a chance to make visible the voices of the "others" as well as their personal stories. After being detained for 15 days in September 2020 for participating in an artistic action, she left Belarus in October 2020.
Eugene Buldyk is a musician and live performer playing drums, synthesisers, etc. Much of his work involves improvisational and experimental music and participation in performative art projects and installations.
Installation, Lecture Performance, English
Duration: 30min.