+++ Canceled +++
supersocial – Üüve-Lydia Toompere, Siim Tõniste (EE)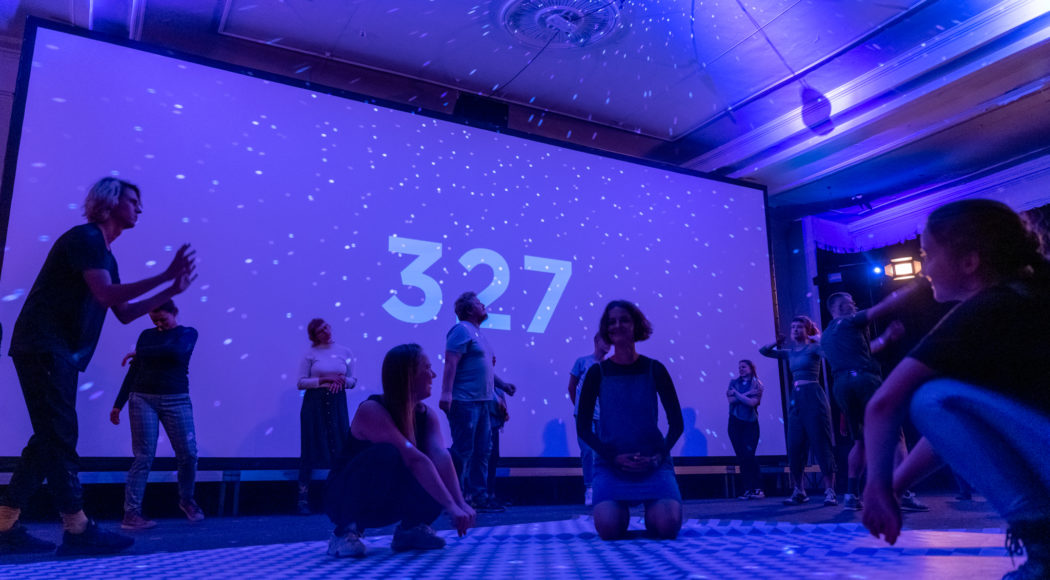 This production of the Estonian artists* Üüve-Lydia Toompere and Siim Tõniste is an invitation to the audience.
Your hosts will bring you into conversation with each other, effortlessly, personally and sometimes surprisingly subtle. Maybe you will change your mind during the 100 minutes, maybe you will stand up for something on your own. In between you can just watch and at the end you will be given 600 seconds – for something very special – supersocial.
Üüve-Lydia Toompere (*1990) and Siim Tõniste (*1987) work as performers, choreographers, teachers and play developers in various projects and disciplines. Toompere is currently studying Social and Business Communication at the Berlin University of the Arts. Tõniste lives as a freelance artist in Tallin. From theater, social education and mediation work to the club scene, they deal with various communicative and social aspects of their art. Since 2015 they have been working on their own plays as a team of authors and directors, SUPERSOCIAL is their third joint production.
Team players wanted
We are still looking for support for the four performances of supersocial, a participatory performance by the Estonian choreographers and theatre makers Üüve-Lydia Toompere and Siim Tõniste, which will take place from 12 to 15 November in Hellerau, European Centre for the Arts, as part of Fast Forward, European festival for young directors.
Time required: There will be a 4-hour workshop on 11 November in HELLERAU between 15:00 and 22:00 – the exact time will be determined.
Performance dates: 12.11. & 13.11. at 20:00 h / 14.11. at 14:00 h / 15.11. at 17:00 h
Payment: 200,- € per person and performance
Requirements: Interest in communication, fluent in German & English More about the play: www.fastforw.art/supersocial
Contact for further information: Charlotte.Keck@staatsschauspiel-dresden.de & phone: 0351 4913 925
Registration if interested by: 23 October 2020