SPALTEN, TEILEN
Symposium on diversity, categories and justice in contemporary music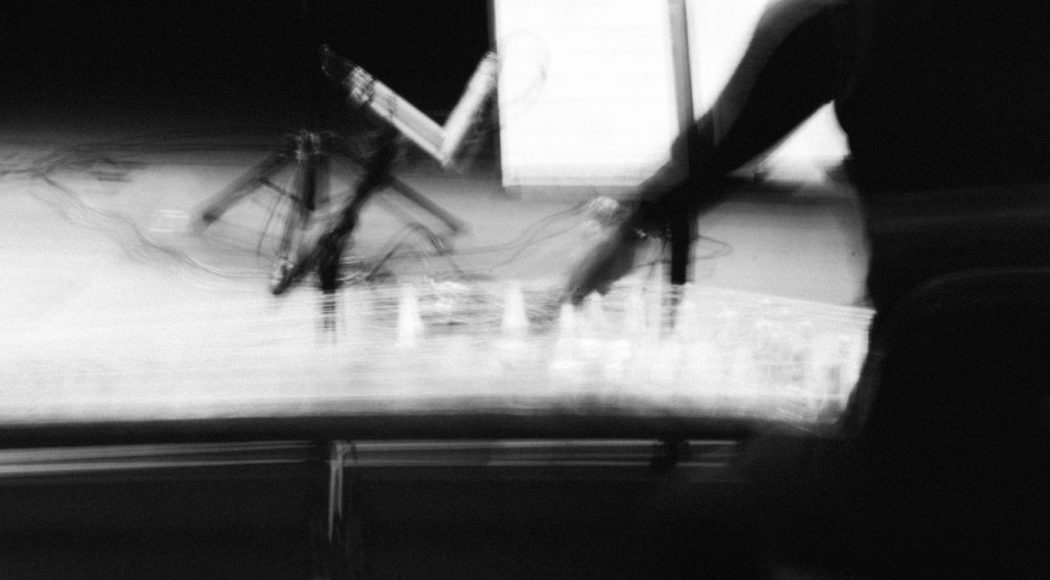 The recording of the symposium will be available here from 06/05.
Categories permeate our thinking – also in contemporary music. Genres are divided, this side and that side of the canon are asserted, boundaries between the free scene and the institution are demarcated. The current time of pause challenges us to new looks and debates: What if we really thought and listened diversely? What if we went back to sharing more instead of dividing?
In three panels, we will discuss corresponding spaces for action of a solidary, musical contemporaneity: from questions of post-migrant scenes to new music, to possible partnerships between institutions and the free scene, to political settings that protect and expand artistic free spaces.
Recording from 01.05.
Panel 1: 12:00
"Disintegrate yourselves" – New music in the post-migrant discourse
Kübra Gümüşay's most recent book deals with the problem of linguistic categories for our thinking, Max Czollek, a provocateur of the theatre landscape, has raised post-migrant discourse to a new level with his book "Disintegrate Yourself". We will be talking to the composer Jessie Cox and the two artistic directors of the multi-diverse Berlin Trickster Orchestra, Ketan Bhatti and Cymin Samawatie: What artistic spaces of possibility does post-migrant multiperspectivity also offer for contemporary music?
Panel 2: 14:00
Free scene, free fall? Alliances to the institution
The current time of pause peels back an old question anew: How can we think about and realise fruitful synergies and alliances between the independent scene and institutional structures? What thresholds need to be overcome, whether of a legal, political or intellectual nature? Can the independent scene even lead concert halls and larger festivals back to political relevance and strengthen their role as anchors of a lively urban society? And how can we find a model of solidarity that protects artistic free spaces and polyphonies and moderates them on an equal footing?
"The future viability of cultural institutions and certain genres – classical music, for example – is not decided by mediation programmes and exciting concert formats, but by questioning who claims terms like "classical", "contemporary" or "new" for themselves, who is represented by them and who is excluded from them. We have to ask ourselves why we have been referring to a canon for centuries and perpetuating institutional structures that have emerged under the sign of systematic exclusion, marginalisation and discrimination. The future of institutionalised art music means mapping its present and its past beyond a Western, predominantly white and male interpretive sovereignty. Only then can it be relevant." Matthias Mohr, radialsystem
Panel 3: 16:00
Sustainability through new policy settings
Also with regard to the funding of the independent scene compared to institutions, the current break reveals great inequalities. How can we maintain a vibrant independent scene and artistically productive ensemble landscape in new music? After looking at the institutions, we direct the discussion to cultural policy and funding policy settlements on toxic hierarchies on the one hand and approaches to sustainably protect a unique biotope on the other.
"However, the arts and culture scene – and the independent scene is not exempt from this – has to face some considerations itself. Assuming that the use of taxpayers' money must be legitimised by the support of relevant stakeholders and the population at large, it is a problem that allegedly only five percent of the population is interested in so-called high culture. If this percentage is to be raised, something has to change. More money alone will not solve the problem, it needs other funding structures and approaches. And it needs the effort of the artists – we have to try to reach the other 95 per cent of society. It's not easy, but I see a lot of potential." Gregor Hotz, Music Fund
After the panels we will meet at wonder.me for discussions. The link for this will be announced in the Zoom sessions.
We also invite you to the Discotheque digital at 18:30, when Julian Warner's DJ set "Office Grooves" with commentary will sound from the Mozilla Hubs Soundsystem. Direct access.
Information on the technical requirements and a tutorial can be found here.
Julian Warner has just published "After Europe: Contributions to Decolonial Criticism". As Fehler Kuti, he is releasing his second album "Professional People" these days on the Alien Transistor label: https://www.youtube.com/watch?v=Y7tIlLUNbKQ
To access the Zoom webinar, we recommend installing the Zoom app on the appropriate device. According to tests so far, the webinar can also be used without the app in the Google Chrome browser. Before joining, you will be asked for your name and email address. This is for technical reasons only. The data will not be transmitted to the host (HELLERAU).
Note: Spectators cannot participate in the webinar via microphone or video. Requests to speak and questions can be submitted via the "Q&A" button.
When downloading Zoom, you must agree to their privacy policy and thus to the transfer of data to the USA. We use Zoom because, to our knowledge, it is currently the platform with the lowest barriers to entry for a diverse group.
Support ticket: TONLAGEN #seidabei
The streams are accessible free of charge. But art costs money. The challenge of making a digital programme available in these times is great. With the Support-Ticket: TONLAGEN#seidabei you have the opportunity to financially support the elaborate production of the TONLAGEN Festival.
Buy your voluntary ticket here.