Guided tour of the Festspielhaus Hellerau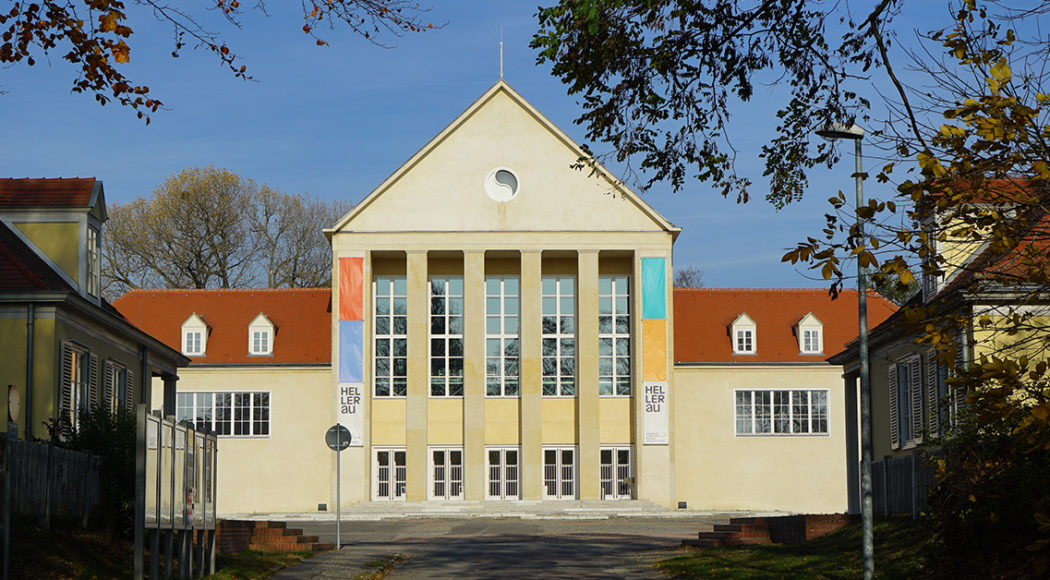 Foto: Samira-Hiam-Kabbara
Hellerau is home to Germany's first garden city, which, together with the Festspielhaus and the Deutsche Werkstätten, forms a unique triad of work, life and art.
The Festspielhaus was built in 1911 to a design by the architect Heinrich Tessenow. The building's clarity and functional structure set the trend for modernism and was a visionary counter-design to traditional theatre buildings.
Today, HELLERAU – European Centre for the Arts continues the building's heyday from 1911 to 1914. The interdisciplinary co-production and guest theatre offers around 250 events a year in the genres of dance, music, theatre, performance, media art and visual arts.
Duration: approx. 1 hr.
Festspielhaus Price: 6/4 €
Contact:
fuehrungen-sachsen@deutscher-werkbund.de
T +49 351 264 62 46 or +49 351 880 2007
More information about guided tours in HELLERAU.