opera – a future game
Michael v. zur Mühlen/Thomas Köck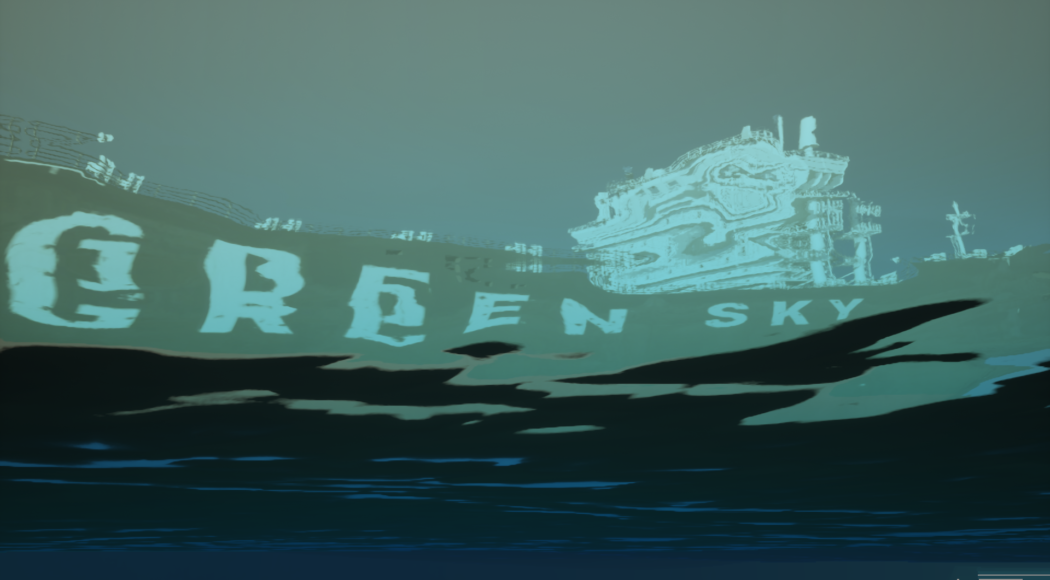 "opera – a future game" is an interactive, digital music theater video game essay in a game engine, based on the opera "opera opera! revenants&revolutions" directed by Michael zur Mühlen, with music by Ole Hübner and texts by Thomas Köck.
The narrative starting situation could hardly be more topical: Far in the future and after a severe catastrophe, a choir with partial amnesia finds itself in conversation with itself and a cyborg. Hauntings, individual as well as collective memories of real and longed-for events rise from their cloudy memories. Suddenly they find themselves in the desolate cultural landscape of an abandoned and decaying opera stage, and the choir thinks it finally knows who it is: a rebellious choir in the middle of a Grand Opéra that is said to have sparked a revolution and the founding of Belgium in 1830. Where to put these historical turning points and utopian longings in the face of a present that thinks of the future only as catastrophe?
For the opening of the experimental video game installation on 24.03.23 in the HYBRID Box, the first game of the experimental video game installation will be played live in the large hall in front of and with the audience as a scenic gaming performance together with the author Thomas Köck.
Duration of the installation: 24.03. – 07.05., one hour before and after the events in the Festspielhaus.
Game design, direction and animation: Michael v. zur Mühlen 

Space and equipment: Martin Miotk
Camera and editing: Stefan Bischoff
Sound design: Martin Recker and Paul Hauptmeier
Developed in cooperation with LEFX GmbH from Leipzig
3D processing: Igor Berkov
Unreal Engine: Hannes Stolle
With image and sound recordings by Michael Taylor, Robert, Michael Zehe, Halle Opera Choir, Halle Opera Children's and Youth Choir, Halle State Orchestra.
MDR KLASSIK production of excerpts from the opera, September 2020 in Halle.
Musical direction: Michael Wendeberg
Sound engineer: Michael Leverkus
The underlying work "opera, opera, opera! revenants&revolutions" is a composition and libretto commissioned by the City of Munich for the Munich Biennale, co-production of the Munich Biennale with the Halle Opera 2020-2022