Last but not last
Lina Majdalanie & Rabih Mroué (LB/DE)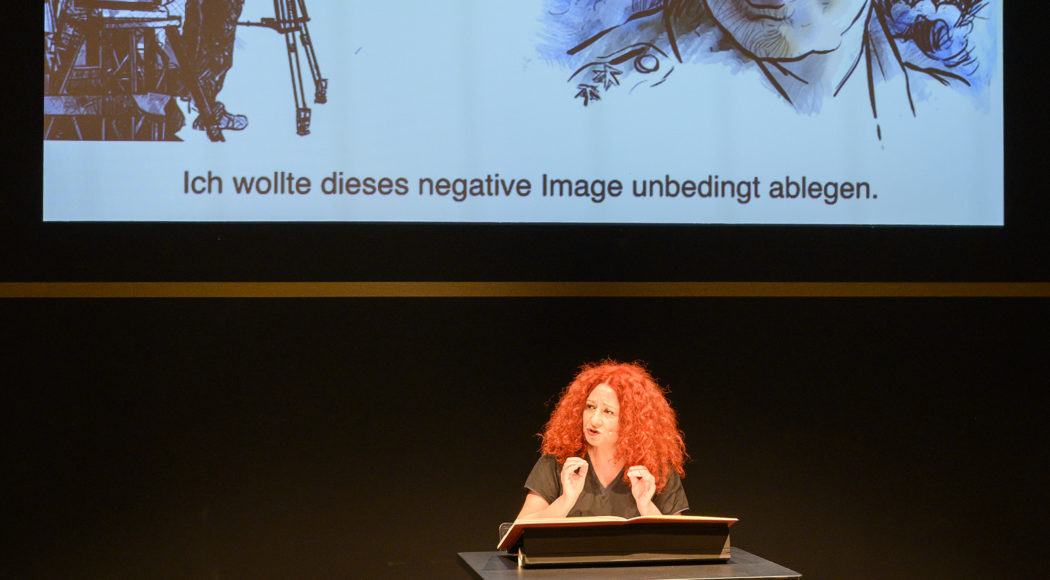 It was a sunny Sunday, in 2016, when in a small church, in a small town in Poland, a very strange wedding took place. It brought together the living and the dead, combining fiction and reality, politics and fairy tales …
Based on a true event, Lebanese artists Lina Majdalanie and Rabih Mroué explore the hybrid, eclectic narratives and symbols currently at work in Polish political discourses and question their socio-political mechanisms. "Last but not last" confronts the political changes in Poland, which seems to point to broader developments in European societies and beyond.
At the invitation of Marta Keil and Grzegorz Reske of the Performing Arts Institute Warsaw and HELLERAU – European Centre for the Arts Dresden, the project was preceded by a joint research process lasting several months. The focus was on the question of how current right-wing populist governments and neo-nationalist ideologies produce or reproduce certain affects.
In her work, Lina Majdalanie explores forms of political language in the age of globalization and digital technology. She curated the 2016 program "Beyond Beirut" in Frankfurt a. M. In Berlin in 2016, a comprehensive selection of her and Rabih Mrouè's work was shown as part of the exhibition "Outside the Image Inside Us".
Rabih Mroué manages like no other to combine aesthetic and political research. For many years, he has been working with images of violence, the mechanisms of martyr cult and political propaganda. He collects documents, dissects and overwrites them and creates works that question how images and stories are constructed and instrumentalized.
George Khoury (JAD) lives in Beirut and has been working as a comic artist, illustrator, animation filmmaker and critic since the 1980s. He lectures in graphic design at Lebanese American University and is manager of the animation department at Future Television. Khoury published a "History of Arabics Comics".
Read more in HELLERAU magazine: Carena Schlewitt talks to Lina Majdalanie, Rabih Mroué, Marta Keil and Grzegorz Reske about the research process for "Last but not last