Difference
Relaxed and accessible dance theatre for all Landesbühnen Sachsen/ Wagner Moreira
Our utopia of a society in which everyone is allowed to be who they are is constantly interrupted by everyday life. Wagner Moreira's production "Difference" explores with the dance company of the Landesbühnen Sachsen and mixed-abled experts what differences can trigger and how affiliations are created. In a novel concept of Relaxed Performances combined with Sensorial Adapted Performances, the aim is nothing less than a dance performance that is as accessible as possible for everyone. Different choreographies are created in several rooms, giving the audience a lot of freedom in a relaxed atmosphere. Particularly suitable for people with disabilities or special needs.
Duration: 1 hour 30 minutes
+ Sat/Sun 23/24/07 following the performance.
Nancy Spero Hall
Panel #1: Belonging?
Experts on accessibility are invited to discuss inclusion as a challenge and an opportunity with the audience.
Side stage east
Panel #2: How was it?
Follow-up discussion with performers and the team, together with the audience.
At Difference, events take place in different rooms. These are all 20 minutes long and repeat three times. In between there is a break of 8 minutes before the next run begins.
Hearing and Feeling: For blind and visually impaired people, audio description is also integrated. Rolled turf serves as a haptic guidance system from one event space to the next.
Seeing and feeling: Each room is supported by visual impressions (visuals) and for hearing-impaired people the essential information is accessible in German sign language. Individual vibrating seats reproduce the music haptically.
Own needs: There are no loud, startling noises in the events. Complete darkness is avoided. There are seating and reclining possibilities in the rooms, these are partly covered with rolled turf. Loud and spontaneous expressions are welcome. It is possible to leave and enter the rooms at any time. There is also a quiet room.
The performances are accompanied the whole time by helping staff. German sign language is also available.
Audioflyer
https://soundcloud.com/hellerau/audioflyer-difference-landesbuhnen-sachsenwagner-moreira-22-2407?utm_source=clipboard&utm_medium=text&utm_campaign=social_sharing
Co-production Landesbühnen Sachsen and HELLERAU – European Centre for the Arts. Supported by the Federal Cultural Foundation.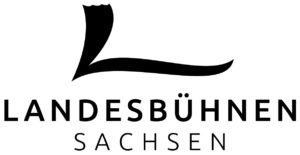 Sponsored by the: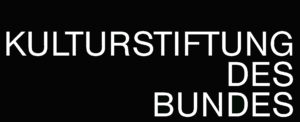 Sponsored by: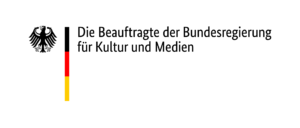 Attention change of timetable when travelling by public transport
From the city centre, it is necessary to change from line 7 to line 8 at the Infineon Süd stop.
During the summer holidays from 18.07.2022 to 28.08.2022, line 8 will only run between Hellerau and Infineon Süd.
Monday to Saturday in daytime traffic at 20-minute intervals.
On Sundays and in the early morning, late evening and night-time services every 30 minutes.
Achtung Fahrplanänderung bei Anfahrt mit den öffentlichen Verkehrsmitteln