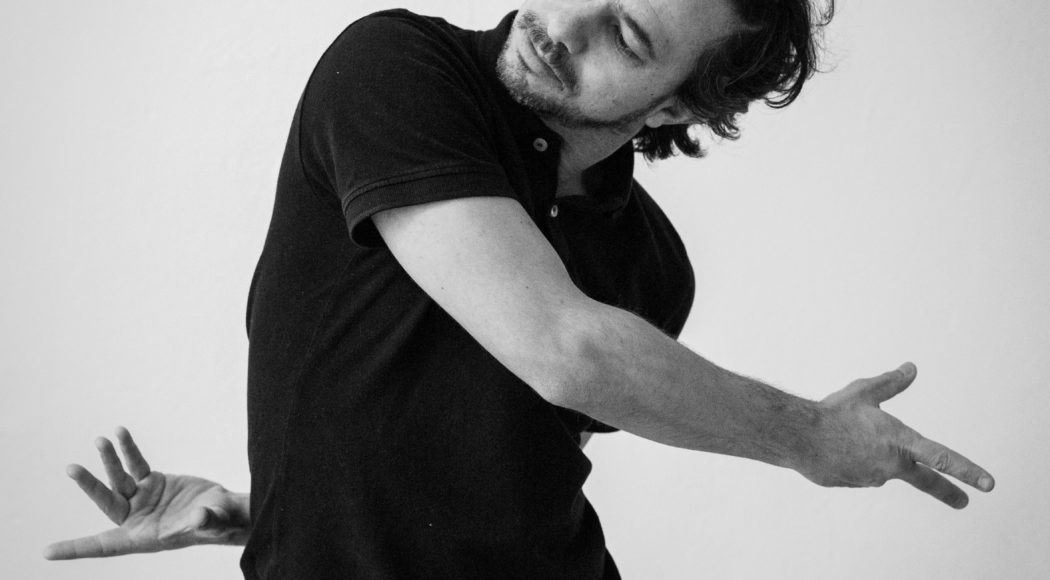 Enjoy theater as you are and feel right now, #1 – 2021
HELLERAU and the Landesbühnen Sachsen are starting their work together on Saxony's first "Relaxed Performance" this year. Leonie Kusterer (HELLERAU) talked about it with Wagner Moreira, director of the dance company of the Landesbühnen Sachsen, and performer Sophie Hauenherm.
What is a Relaxed Performance? Is theater not relaxed enough?
No. Not always and not for everyone. When you go to the theater, as a spectator you assume that you have to behave quietly so as not to disturb the actions of the artists. Not to speak in between, to show appropriate reactions at the right moment and not to leave the auditorium during an act. This action is a socially recognized sign of respect for art. The Relaxed Performance format, however, allows for a relaxed and natural way of being. It lets people enjoy the theater as they are and as they are feeling. It gives the audience the opportunity to decide what suits them best: sitting, standing or lying down? In the dark or in the light? To take a break in between and relax to process the content or to watch the piece again to get familiar with the material step by step. Attending a tactile tour to experience the stage space before attending the play. Not being exposed to overly strong and/or stress-producing stimuli such as strobe lights or fog. To be allowed to articulate during the performance, to move when it seems appropriate or when one feels the need to do so. Relaxed Performance makes all this possible.
What is the theme of your work?
The central theme of our work is "Difference", the English word for "difference". We investigate and experience differences in various aspects and span a wide field of being, thinking and being able – spatially, physically, psychologically. In the work we celebrate our "differences", we work on them positively with each other and thus also work on a hierarchylessness. Because differences are the most beautiful and interesting things in life and in the world.
Why is it important for you to position such a Relaxed Performance within the professional Saxon theater and dance landscape?
The form and practice of Relaxed Performance is unfortunately not yet very well known in the Saxon theater landscape. Together with the Landesbühnen Sachsen and with HELLERAU, we feel a strong need to break new ground in the area of mobility and accessibility. Our aim is to break down barriers and open up the theater to a wide range of audiences who, for various reasons, have so far been unable to visit the houses and plays. Culture is, after all, a human right.
Sophie, you are a performer in this work. You studied at the Palucca University of Dance in Dresden. What are your experiences on the subject of accessibility and the stage institution?
Accessibility starts in language, especiallythrough the choice of expression of certain subjects. People with mental and/or physical disabilities must not be made to feel that their voices are worth less or even go unheard. Everyone has the right to be a part of the arts with their individual abilities, because dance and movement themselves are are value-free. However, people write the rules for dance, and these are being broken down piece by piece today to counteract the existing stigmatization. Most important is the openness towards the participants, especially on the level of communication. Even if an experience with people with disabilities does not yet exist, it is very possible to find a way together through an exchange between different individuals. I have experienced this through my own situation, in which it became possible for me to graduate from Palucca University despite my physical disability.
Wagner, you are a choreographer and the new director of the dance company of the Landesbühnen Sachsen. How did you come to the theme cluster part-have and inclusion in dance?
After an engagement as a stage dancer in Zittau, a major injury followed with an invasive operation on my hip joint. This made my further career as a dancer impossible. As a dance teacher and choreographer, I worked with people with disabilities in Brazil from a very early age. The fact that I wanted to continue working in this field was reinforced when I read an advertisement for dancers with and without disabilities for a professional production in Cologne. I felt addressed and located at the same time. Since then I have been working in various mixed-abled contexts in different positions and countries. Mixedability became not only a form for me, it became my artistic aesthetic.
How will you design the production process to create real equality between people with and without disabilities?
We will develop the piece together in a collaborative artistic process. It is no longer about the signature of an artistic or choreographic director. The director/choreographer simply shapes the individual images into a round evening. The performers and dancers see themselves as part of the creation, they are asked to actively participate in the process.
22. – 14.07.2022
Difference
Wagner Moreira/Landesbühnen Saxony (DE)
Co-production Landesbühnen Sachsen and HELLERAU – European Center for the Arts Supported by the German Federal Cultural Foundation