Der Absprung
Audio piece by Paul Plamper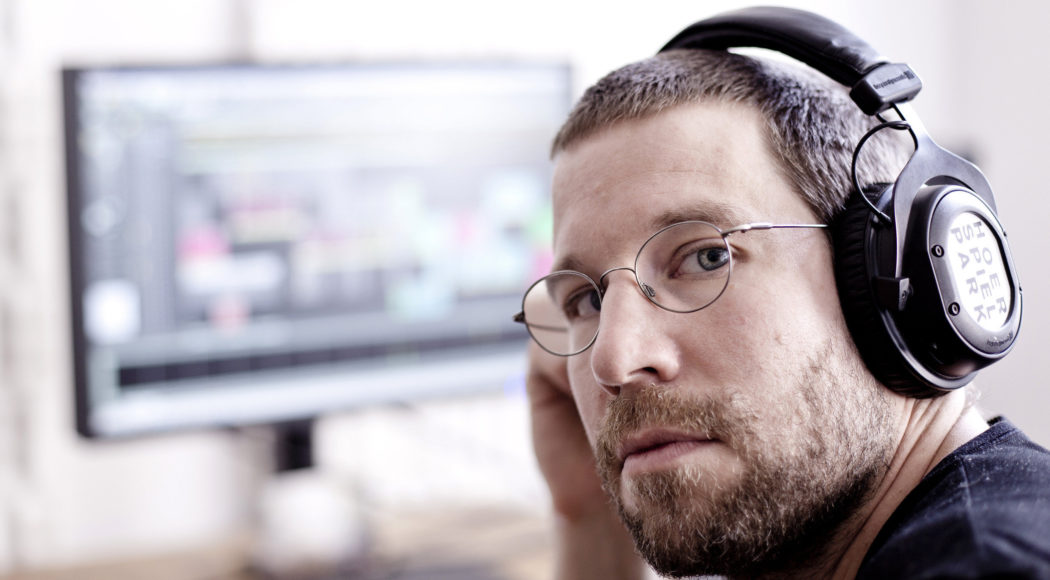 WESTDEUTSCHER RUNDFUNK KÖLN Paul Plamper - Hörspielmacher, Autor und Regisseur © WDR/Thomas Kierok, honorarfrei - Verwendung gemäß der AGB im Rahmen einer engen, unternehmensbezogenen Berichterstattung im WDR-Zusammenhang bei Nennung "Bild: WDR/Thomas Kierok" (S1), WDR Presse und Information/Bildkommunikation, Köln, Tel: 0221/220 -7132 oder -7133, Fax: -777132, bildkommunikation@wdr.de
"Der Absprung sounds like a satire, but it is a bitterly wicked piece of contemporary history."
Georg Gruber in DLF Kultur | Lesart on 19.11.2018
An East German small town called "Leerstadt". Refugees arrived in the shrinking town in 2015. Conflicts over immigration escalate when a new-right demagogue takes advantage of citizens' anger and fears and calls for a boycott against the municipal theater. There, the multinational theater ensemble is rehearsing a controversial performance with a lead actor from Cameroon. The city is caught up in a media frenzy of accusations of racism and prejudice against the East when members of the theater announce they are leaving Leerstadt.
After "Future Dealers" (Museumsquartier Wien 2016) and "Dienstbare Geister" (WDR and Ruhrtriennale with BR/Dlf Kultur and MDR 2017, among others awarded with the German Audiobook Prize), "Der Absprung" forms the third and final part of Plamper's "Fremde & Geister" trilogy about the construction of the stranger.
"A didactic play in the Brechtian sense, about what is going wrong in Germany right now. It is about racism and concerned citizens, about burning asylum seekers' homes, about conflicts with foreigners, about overtaxed politicians and about journalists who are greedy for pithy headlines. But Paul Plamper does not make it easy for himself at all."
Henry Bernhard in DLF Kultur | Fazit on 28.07.2018
Starting at 6 p.m., "The Jump" will be available for you to listen to here.
Support ticket: Invektivität #seidabei
The streams are accessible free of charge. But art costs money. The challenge of making a digital programme available in these times is great. With the Support-Ticket: Invektivität #seidabei there is the possibility to support the costly production of the programme financially.
Buy your voluntary ticket here.