Brüder
Reading by Jackie Thomae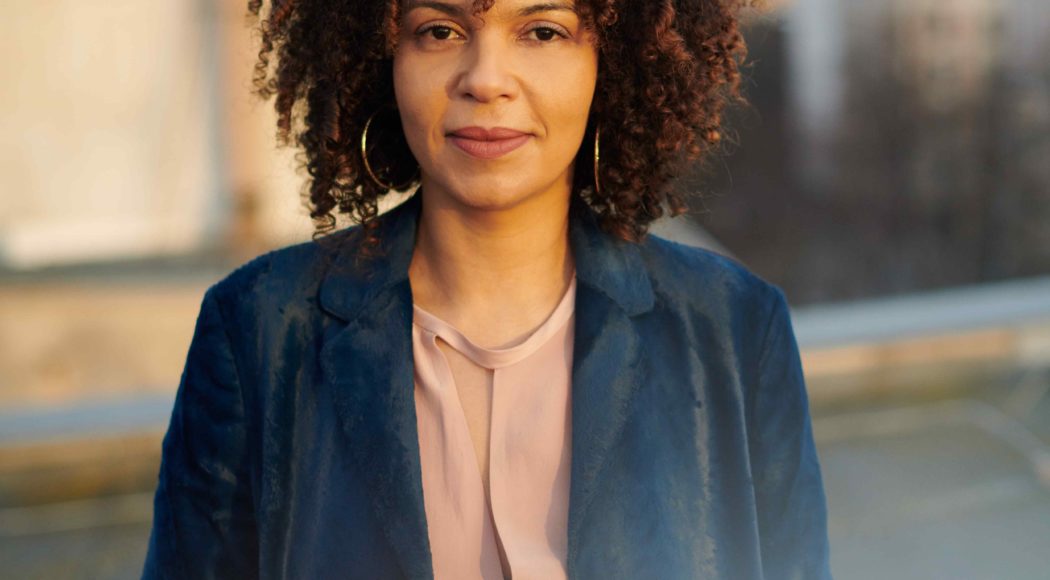 Jackie Thomae, Autorin, Berlin
Reading with follow-up discussion (moderated by Lars Koch).
Two men. Two possibilities. Two lives. Jackie Thomae asks the question of how we become the people we are. Mick, a charming has-been, lives a life in the passenger seat, free of obligations. And he's lucky – until the woman he cheated on for years leaves him. Gabriel, who never knew his parents, is free to make of himself what he will: a successful architect, a die-hard Londoner, a family man. But then he loses his nerve in a trivial situation and suddenly finds himself the aggressor – a prominent man who falls low. Brüder tells of two German men, born in the same year, children of the same father, who has left them only his dark skin. The questions they face are the same. Their lives could not be more different.
Jackie Thomae, born in Halle in 1972, grew up in Leipzig and Berlin, and works as a journalist and television writer. In 2015, her debut novel Momente der Klarheit was published. With her second novel, Brüder, she was shortlisted for the 2019 German Book Prize and awarded the 2020 Düsseldorf Literature Prize. She lives in Berlin.
Support ticket: Invektivität #seidabei
The streams are accessible free of charge. But art costs money. The challenge of making a digital programme available in these times is great. With the Support-Ticket: Invektivität #seidabei there is the possibility to support the costly production of the programme financially.
Buy your voluntary ticket here.
The event will take place here via Zoom.
To join the Zoom webinar, we recommend installing the Zoom app on the appropriate device. According to tests so far, the webinar can also be used without the app in the Google Chrome browser. Before joining, you will be asked for your name and email address. This is for technical reasons only. The data will not be transmitted to the host (HELLERAU).
Note: Spectators cannot participate in the webinar via microphone or video. Requests to speak and questions are possible via the "Q&A" button.
When downloading Zoom, you must agree to their privacy policy and thus to the transfer of data to the USA. We use Zoom because, to our knowledge, it is currently the platform with the lowest barriers to entry for a diverse group.