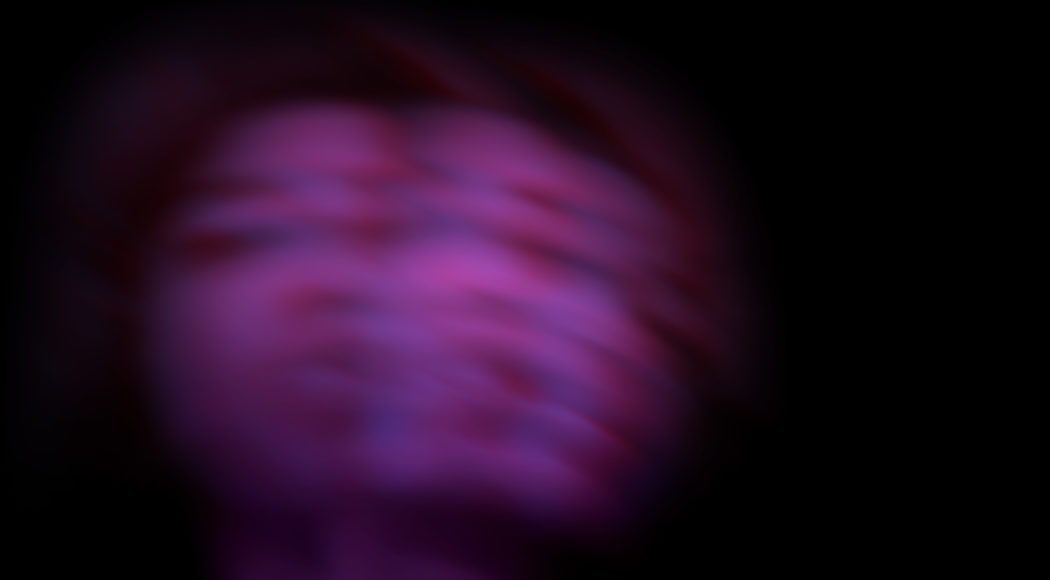 CYNETART – VORTEX – Ulf Langheinrich, #2 – 2020
"I think experienced reality is a hallucination. It is real not because it is physically true, but because we believe the experience. Dreams, for example, are capable of generating such a convincing hallucination of reality that it is experienced as real, independent of physics. It seems as if the generation of reality-similar puzzle patterns, with ever more discrete pixels, ever faster image sequences, in ever greater differentiation, is the one goal in which aesthetic and technological research agree: the approximation of the virtual to the credibility of the dream. When the granularity of the generated patterns is no longer recognizable as such at the system boundaries of the human senses, when a VR environment has finally overwhelmed the human capacity for disappointment and the hallucination convinces as a reality never experienced before, then I call out to myself in delight: I am only dreaming." (Ulf Langheinrich)
Ulf Langheinrich is probably more of an obsessed researcher than a dreamer; his gaze is sharp, but also enraptured: "I am interested in the creation of very specific aesthetic states or acoustic fields that can be described by properties such as temperature, consistency or viscosity. Working with dancers* and the presentation of images of human emotion in face and body raise additional and different questions, this was already the case in the days of MODEL 5 (GRANULAR-SYNTHESIS 1994). Since then, I have always been concerned with identification and projection, sexuality and mortality, and this is certainly true of my work. In pictures, everything that was supposed to become immortal is dead, extinguished in the moment the picture is created. Their generation is a vampiristic act. An insolence. I try to distill, to refine an image behind the images by a kind of dissolution of what is meant. This attempt is always a futile one! In this respect, precisely those works that operate with a human image are also works about desire and failure. If in the works of Ulf Langheinrich the interest is directed primarily at the materiality of media, at their physics, at questions of consistencies and changes in consistencies, then contexts, social settings and gestures are also of central importance to him: "The various phenomena of dissolution that are being negotiated in the context of VORTEX reflect contemporary social processes. It seems as if at the beginning an iconization of the exotic Other is problematized, presented as a collective (female) multitude. But the overcoming of the human and then the physical evokes completely different themes. It is actually about isolation and isolation. About loss as a central experience of being in the world. Above all, it is about the loss of trust in the correctness of the known. And it is about not-understanding, about not wanting to understand as an act of emancipation from the loquaciousness of being. The premiere of VORTEX is an interdisciplinary, international project: a collaboration between the cities of Le Havre, Maubeuge, Dresden and Bochum. VORTEX takes place as a hybrid stage event that allows different arts to react with each other to generate new aesthetic forms. Transcoding the mesmerizing effect of Ulf Langheinrich's worlds of light and image into a danceable live choreography is the achievement of the young Italian artist Maria Chiara de'Nobili, who is currently preparing her master's degree in choreography at the Palucca Hochschule in Dresden.
Ulf Langheinrich, born in Wolfen in 1960, left the former GDR in 1984. In Vienna he founded GRANULAR-SYNTHESIS in 1991 together with Kurt Hentschläger. The duo created pioneering monumental multimedia installations and performances. Afterwards internationally successful as a solo artist, he lived for a long time in Ghana and Hong Kong, his works are presented worldwide. Since 2016 he is Artistic Director of the festival CYNETART in HELLERAU. CYNETART 2020 is an event of the Trans-Media-Academy Hellerau as part of the activities of the Network | Media | Art Dresden in cooperation with HELLERAU – European Center for the Arts and the SHAPE Platform.
Fr/Sa 16./17.10.
VORTEX
Maria Chiara de'Nobili and Ulf Langheinrich (DE)
www.cynetart.org
www.hellerau.org/cynetart
Supported by funds of the state capital Dresden, Office for Culture and Monument Protection as well as sponsored by the Ostsächsische Sparkasse Dresden and co-financed by a platform grant from the program CREATIVE EUROPE of the European Commission.