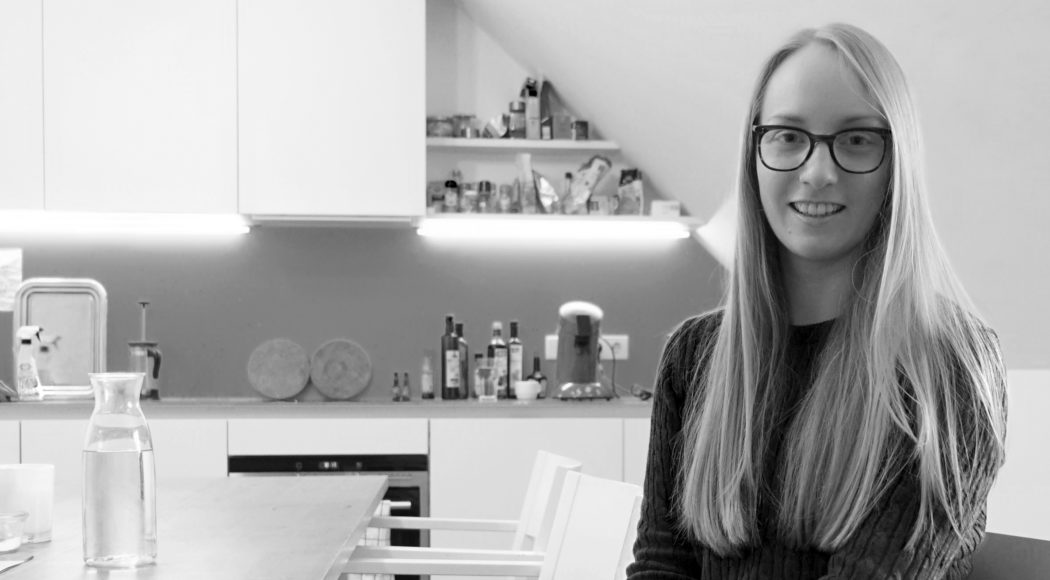 Interview with composer and resident artist Amy Bryce (GB) 2018/19, #2 – 2019
Amy Bryce (GB) 2018/19
Amy, award-winning graduate of the Royal College of Music London, is a composer living and working in London. She features as an artist frequently in the UK and abroad, most notably with Tête-à-Tête Opera, at the Darmstadt Musikinstitut, Musiikin Aika (Finland), and at the Leeds Lieder, Bloomsbury and Cheltenham Music Festivals.
Amy, you have been selected by the Stiftung Kunst und Musik für Dresden as Composer-in-Residence for three months. What did you work on during this time in HELLERAU?
I spent most of the time conceptualizing the immersive opera "A Kinder Society". I've also worked on my own performance art, some of which was performed during the TONLAGEN Festival as well as in Dresden and Leipzig.
What did the time in HELLERAU mean for you?
Above all, I appreciated the freedom to develop ideas and it was wonderful to dive into the community here and experience different artists in the program every week. It was a nice mixture of old and new. Julia Mihály, for example, was here at the TONLAGEN Festival, whose fantastic work I've been following since the Darmstadt Festival Courses last summer. My absolute favourite was Meg Stuart with "Until our Hearts Stop".
Will you be in Dresden again?
Yes! I can't wait to be back next year to premiere 'A Kinder Society.' I also have exciting plans with some collaborators in Dresden's contemporary dance scene so I'll be returning in due course. Artists from the fields of dance, theatre, performance, new music and media can deepen working methods, conduct artistic research, develop concentrated projects and exchange ideas with other artists within the framework of the Residence Programme. HELLERAU offers artists a place to live and work on site. The residencies are awarded directly to artists* from the region and at home and abroad whose artistic work is supported by HELLERAU and to whom a long-term working relationship is established. In addition, the residence programme is internationally linked with various partner institutions such as the Goethe Institutes in Istanbul and Québec, the Conseil des arts et des lettres du Québec, the Stiftung Kunst und Musik für Dresden and other cultural partners. HELLERAU is involved in the working group of German international residence programmes. In addition to working on its own artistic projects, HELLERAU also facilitates contact with the regional scene and thus promotes an exchange of artistic perspectives and working methods. Dresden cultural partners such as the media festival CYNETART and dgtl fmnsm in the field of digital art and the PORTRAITS – HELLERAU Photography Award in the field of photography are part of the residence programme.
Rosa Müller, responsible for the residences in HELLERAU, spoke with three resident artists who had already been to HELLERAU or who will be working here this season.