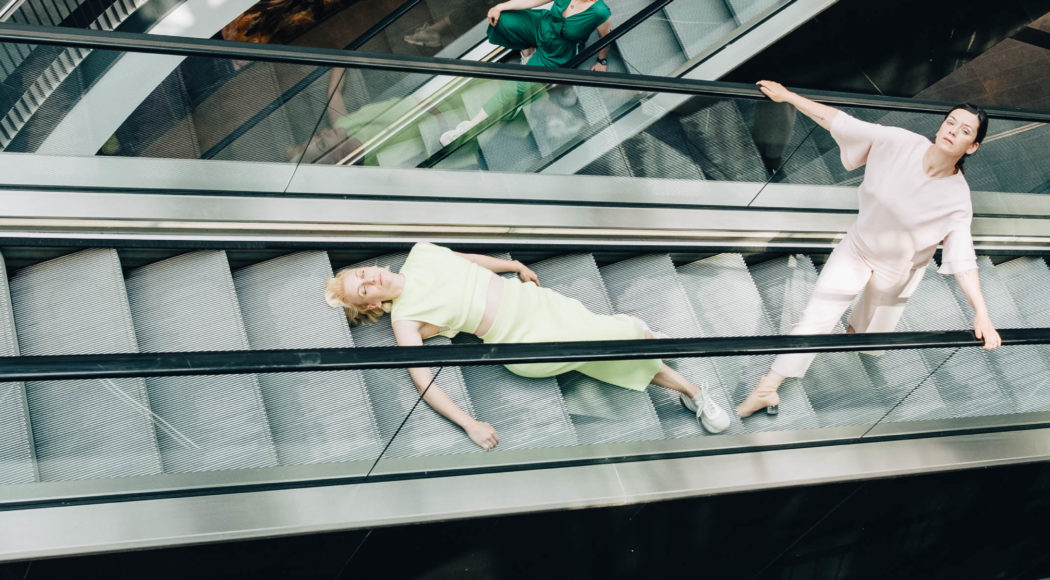 24.11.–03.12.2022 time & s_pace – 10 years go plastic company
With "time & s_pace", the go plastic company celebrates a decade of its existence and hosts a festive event in HELLERAU from 24 November to 3 December 2022. A comprehensive programme of the company's works from the last five years, the Dresden premiere of the 2022 go plastic new production "Mind the Rage" and a gathering of numerous associated artists from various disciplines and genres are planned. Companions of the go plastic company over the last ten years have been invited to present their own works. The expected result: a rich festival peppered with numerous performances, concerts, exhibitions, installations and stage pieces. "time & s_pace" invites you to enjoy contemporary artistic debate and aims to make visible the great potential and high artistic quality of local and national actors.
Fotostory and more in our HELLERAU-magazine
The go plastic company is a free, interdisciplinary collective that works regionally, nationally and internationally in various partnerships. The go plastic company has already been awarded the Arras Prize (2013) and the Dresden Art and Science Prize (2017). In 2019, their production "Motel Vibes" was nominated for the Saxon Dance Award. Their projects have already been seen as guest performances and in the form of artist residencies in German cities such as Leipzig, Görlitz, Halle, Berlin, Munich and have been presented internationally in Bratislava, Budapest, Vienna, Prague, Usti n.l., Turin, Aosta, Faro and Miami. The company received the RELOAD research grant from the German Federal Cultural Foundation in 2020 and the TANZPAKT reconnect structural grant from DIEHL&RITTER in 2020-22.
"time & s_pace" is a project of the go plastic company in co-production with HELLERAU – European Centre for the Arts Dresden. Supported by the NATIONAL PERFORMANCE NETWORK – STEPPING OUT, funded by the Federal Government Commissioner for Culture and the Media as part of the NEUSTART KULTUR. Support Programme Dance. Funded by the Cultural Foundation of the Free State of Saxony. This measure is co-financed by tax funds on the basis of the budget passed by the members of the Saxon State Parliament. Funded by the Dresden Office for Culture and Monument Protection.