Dresdner Tage der zeitgenössischen Musik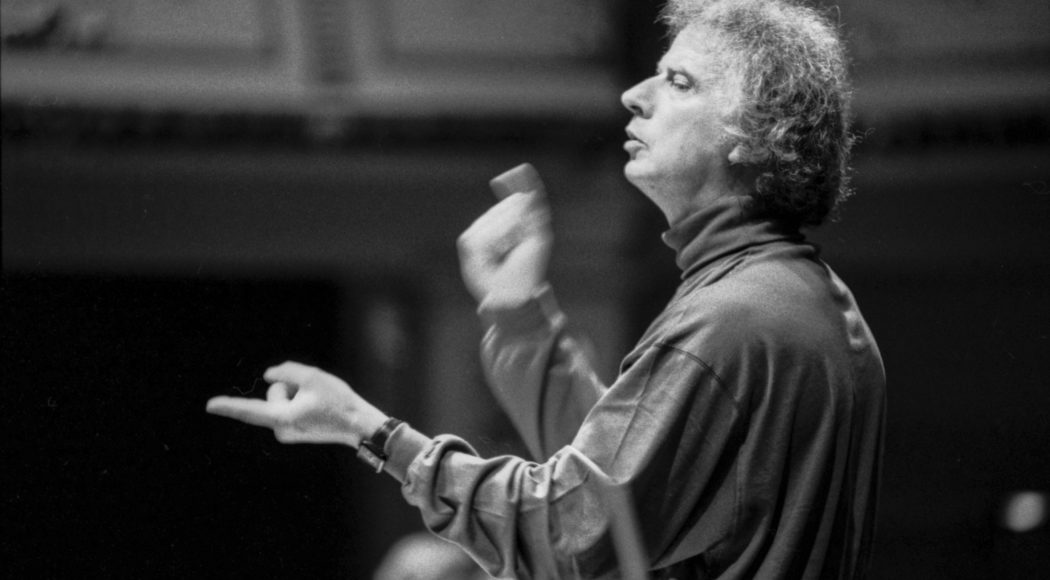 Udo Zimmermann, Foto: Matthias Creutziger
An important legacy of the composer, conductor and artistic director Udo Zimmermann, who died in 2021, is the "Dresdner Tage der zeitgenössischen Musik" (Dresden Days of Contemporary Music), which he founded in 1987. After the internationally renowned festival was successfully continued under new management from 2009 under the title "TONLAGEN – Dresdner Tage der zeitgenössischen Musik", the original title "Dresdner Tage der zeitgenössischen Musik" (DTZM) will be used again for the first time from the 31st edition (19.04.-07.05.2023) for the festival, which is now held biennially.
As a prologue to the 31st edition of the festival, the German premiere of Karlheinz Stockhausen's music theater MUSIC IN THE BELLY, adapted by Simon Steen-Andersen, will be presented on January 19, 2023. Starting on April 19, other highlights will include portrait concerts of composers Olga Neuwirth with the Staatskapelle Dresden and Annesley Black with ensemble courage, a concert by the Elbland Philharmonie Sachsen with world premieres by Piyawat Louilarpprasert and Lothar Voigtländer, an installative concert project by composer Esmeralda Conde Ruiz in cooperation with the Schaufler Lab@TU Dresden, and a world premiere by Ole Hübner with Auditiv Vokal.
At the center of the 31st Dresden Contemporary Music Days is PARASITE, a project by curator Elisabeth Erkelenz: a gathering of international artists such as Aida Shirazi, Yannis Kyriakides or Emre Dündar and ensembles such as Trickster Orchestra, Hezarfen Ensemble from Istanbul or Omnibus Ensemble from Tashkent. In cooperation with the Semper Opera and the Dresden University of Music, a symposium on the music theater of Aribert Reimann is planned, and another symposium will discuss the future of the international, experimental and independent scene of new music theater. As part of the DTZM Archive Project, which will be developed in cooperation with the Darmstadt Summer Courses and Ensemble Modern, among others, a classic of New Music can be experienced again in HELLERAU: Music for 18 Musicians by Steve Reich.
The 30th edition of the festival took place in several parts due to COVID-19: the first period presented numerous new productions and positions mainly online from 11 April to 2 May 2021. After a second part in November 2021 with such diverse and exciting artists as Trond Reinholdtsen, Mariana Sadovska, Golnar Shahyar, Anna Korsun and the Trickster Orchestra, a third part followed in February 2022. On 3 November 2022, the commissioned work ABKRATZEN by Ensemble zeitkratzer will be presented in HELLERAU as the last project of this festival edition for the time being.
A central focus of the 30th festival edition of DTZM was on New Music Theatre: in cooperation with the Munich Biennale, ZKM Karlsruhe, Semperoper and the Dresden Colleges of Music and Fine Arts, new projects and positions by Olga Neuwirth, Óscar Escudero and Belenish Moreno-Gil, Zeitkratzer, Amy Bryce, Chaya Czernowin, John Moran and Josh Spear, among others, were on the programme. In the symposium "Musik Theater Positionen" in cooperation with "Theater der Zeit" and "Positionen", Manos Tsangaris, Susanne Kennedy, Brigitta Muntendorf, Christine Fischer, Iñigo Giner Miranda, Juliana Hodkinson, Lea Letzel and Wen Chin Fu, among others, discussed current topics and positions in music and theatre.
The festival's deliberate regional and historical perspective was reflected in parts of the programme: in cooperation with the Saxon State Library and the Dresden City Archive, among others, valuable visual and audio documents from the former Dresden Centre for Contemporary Music, also founded by Udo Zimmermann, will be researched, digitised and thus made accessible in the coming years. In addition, numerous local ensembles were represented in the programme with AuditivVokal, Sächsische Staatskapelle, Elbland Philharmonie, Ensemble Avantgarde, Contemporary Insights, El Perro Andaluz or ensemble courage. In the first part, Frieder Zimmermann presented a new project on Dresden-Prohlis, the place of his childhood. In a podcast, musicologist Jakob Auenmüller discussed various perspectives on coming to terms with East German art in the post-reunification period. In addition to a focus on experimental music films in the GDR, the programme, curated by Gisela Nauck and Jens Schubbe and in cooperation with Deutschlandfunk, included world premieres by Paul-Heinz Dittrich and Helmut Oehring, among others. In a concluding symposium, curated by Elisa Erkelenz, diversity, categories and justice in (contemporary) music were debated. Guests as diverse as Max Czollek, Kübra Gümüşay, Jessie Cox, Margareta Ferek-Petric, Steven Walter, Annekatrin Klepsch, Gregor Hotz, Lena Krause and Katja Lucker were present. Robert Lippok and Maryvonne Riedelsheimer concluded the first part of the festival in a live streaming with a speculative musical study in HELLERAU