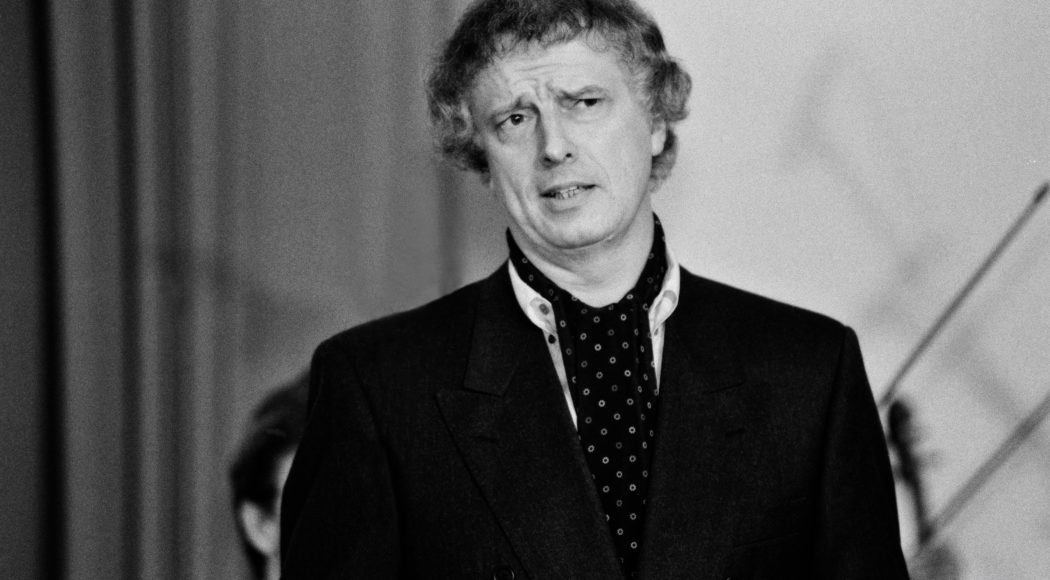 Foto: Matthias Creutziger
19.04. - 07.05. Dresden Contemporary Music Days Photographs by Matthias Creutziger
The exhibition is open on all event days at HELLERAU from one hour before the first event. You can find our event days in our schedule.
For twenty-five years Matthias Creutziger accompanied the Dresden Contemporary Music Days as a photographer and captured the most impressive moments of the festival in pictures, which are now exhibited in the Festspielhaus Hellerau for the first time in a larger selection. On display are portraits of composers, musicians, dancers and ensembles, impressions of rehearsal situations, stage sets and legendary concerts – and in general the entire atmosphere of this unique festival under the aegis of the founding artistic director Udo Zimmermann (1943-2021).
The exhibition is accompanied by a catalogue with texts by Marion Demuth, Michel Ernst, Alexander Keuk and Saskia Zimmermann, published by Kunstagentur Dresden.
Born in 1951 in Härtensdorf (Saxony)
studied civil engineering in Cottbus and Dresden
started writing about jazz in 1976, first photos on the subject of jazz in 1979
since 1983 freelance photographer with the main emphasis on jazz, classical music, theatre, visual arts
1983 – 1988 permanent freelance commissioned photographer for the Dresden Philharmonic Orchestra, VEB Deutsche Schallplatten, Dresden State Orchestra etc.
since 1989 Appointed member of the German Society for Photography
1991 – 1993 Permanent freelance commissioned photographer of the Heidelberg City Theatre
1994 – 2003 in-house photographer of the Theater im Pfalzbau Ludwigshafen
1986 – 1988/1992 – 2008 In-house photographer of the Dresden Centre for Contemporary Music / European Centre of the Arts Hellerau
2003 – 2016 Permanent engagement as in-house photographer at the Saxon State Opera Dresden (Semperoper)
2015 – 2019 Member of the jury of the PORTRAITS – Hellerau Photography Award
Numerous solo exhibitions in galleries and at festivals
April 2023: Inclusion of the photographic work in the "Archive of Photographers" of the Deutsche Fotothek