YVONNE, PRINSES VAN BOURGONDIË
Witold Gombrowicz/Tibaldus (BE)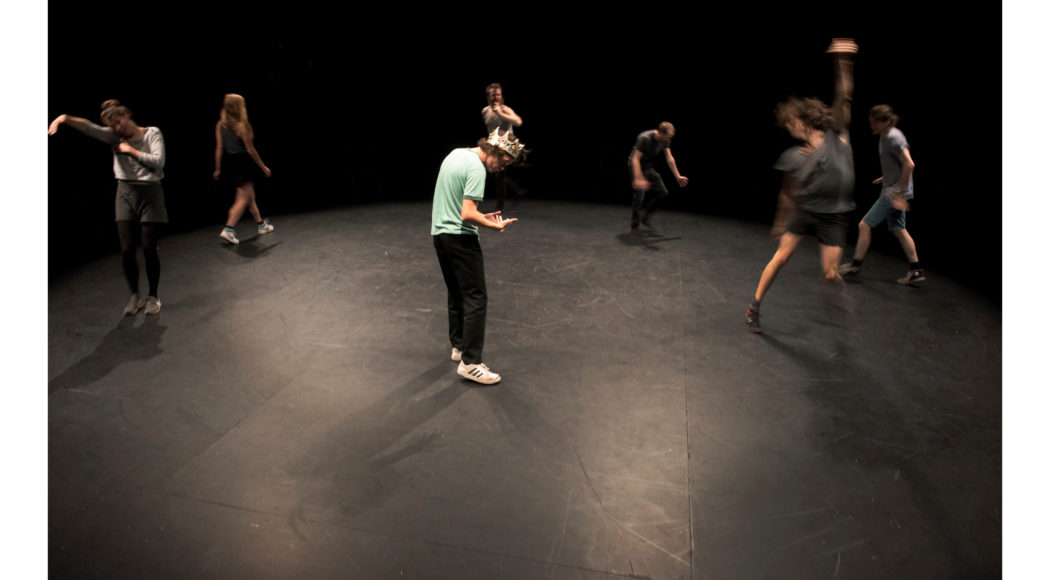 yvonne, prinses van bourgondië, timeau de keyser
In this piece by Polish author Witold Gombrowicz (1904 – 1969), an outsider provokes a society into an underhanded assassination. Out of nowhere, Ivona appears at the court of King Ignatius as a walking contradiction: stubborn, speechless, such that neither intelligence nor kindness can be found in her; she is somehow ugly and without ambition. Because he has the desire and the power to do so, Prince Philip offends the establishment and proposes to Ivona: a collective lese majesty. A blink of an eye later, the misplaced has spread a sense of insecurity and unleashed an identity crisis. And who could so easily forgive the attack on their own sovereignty?
Timeau De Keyser unleashes Gombrowicz's evil comedy in the middle of a round rostrum together with seven young actors. The ensemble's unique presence and performance style become the driving force behind a situation which brings diffuse social violence to a head and is as comical as it is disturbing.
Timeau De Keyser (*1988) studied theater at the Art Academy (KASK) in Gent, Belgium. Here, only during the course of their studies do students decide whether they want to find their path as actors, authors or directors. Together with Simon De Winne and Hans Mortelmans, De Keyser founded the Tibaldus collective in 2009. "Yvonne" was created in 2016 as the fifth professional direction work in co-production with the Toneelhuis Antwerp, whose sponsor-ship programme P.U.L.S. counts De Keyser as a member.