Unusual Weather Phenomena Project
Thom Luz (CH)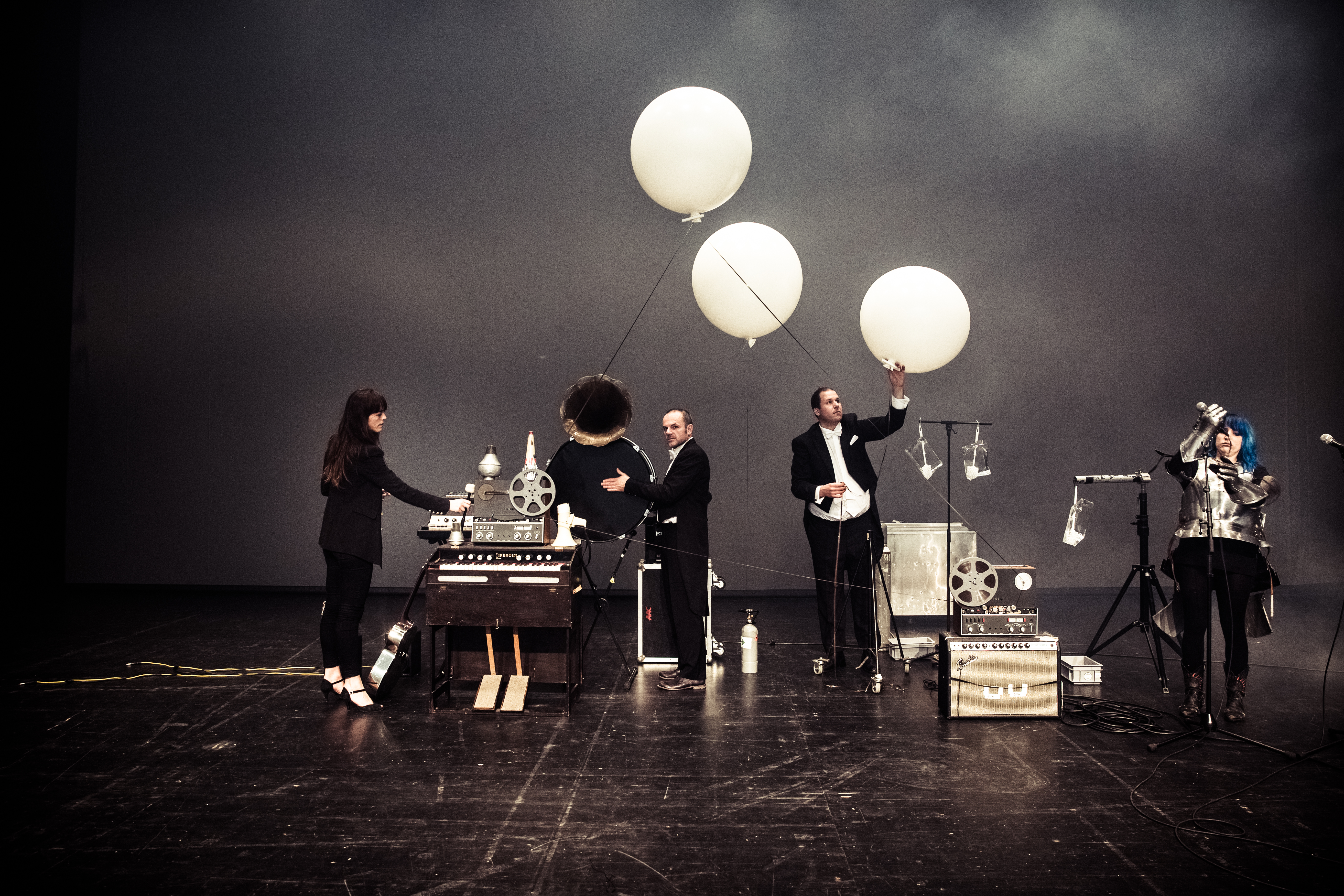 The world is strange. It is impossible to assemble and still works. Nobody knows this better than the American physicist William R. Corliss. In his 1974 Handbook of Unusual Natural Phenomena, he catalogues scientifically proven but rarely observed weather miracles, including the rain falling backwards, the fourfold sunset or the reverse order of the seasons. In the preface he notes: One understands the world better by its oddities. It is astonishing that nobody before me had the idea of creating a complete library of unusual things from all fields of science.
The Swiss director Thom Luz develops musical reconstructions from Corliss' descriptions. The four musicians Mathias Weibel, Michael Flury, Evelinn Trouble and Mara Miribung turn into weather makers and install an independent weather symphony for trombone, trumpet violin, tape and alternator on stage. An astonishing approach to the miracle of reality – and a bow above all to what we do not understand.
Thom Luz, director and musician, staged both in the independent scene and at city theatres in Switzerland, Germany and France. In 2014 he was voted young director of the year by the trade magazine "Theater heute", followed by invitations to the Berlin Theatertreffen in 2015 and 2017. His productions "When I Die" and "Unusual Weather Phenomena Project" are touring worldwide. In 2018 Luz received the Operadagen Award Rotterdam for his services to the opera genre.