The Neon Hieroglyph
Tai Shani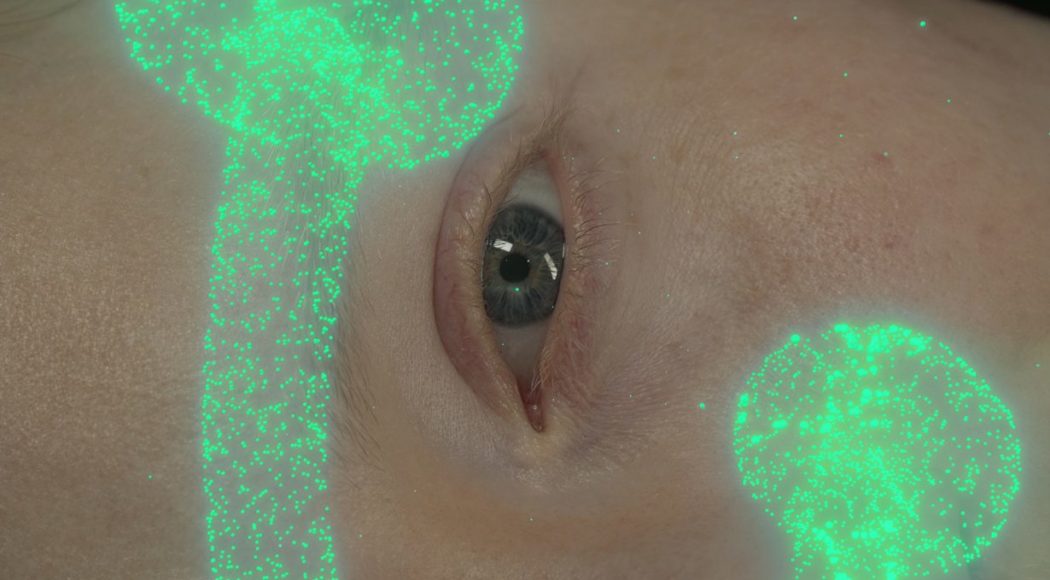 Turner Prize-winning British artist Tai Shani creates large-scale immersive installations, combining experimental texts, performance, film, photography and sculpture, that explore 'feminine' subjectivity. She takes inspiration from disparate histories mined from forgotten sources and transforms them into rich and complex monologues. In The Neon Hieroglyph, hypnotic stories are combined with hallucinatory CGI and video with the haunting soundtrack of Manchester-born composer Maxwell Stirling. The ongoing research project is inspired by the artist's research into ergot as a psychedelic catalyst, a fungus that grows on rye and other common grains from which the hallucinogenic drug LSD is derived. There were many ergot poisoning outbreaks linked to the local crops and rye bread which caused mass hallucinations, with the last reported UK incident during the late 1920s in Manchester.
For Shani the psychedelic is a space that can drive new visions of society, an imaginative space where new futures can emerge. In this context, The Neon Hieroglyph sparks new visions and alternative realities: a dreamlike CGI journey that takes us on an epic journey across time and space – from the cellular to the galactic; from Palaeolithic cave markings to the optic markings left by drone photography as well as dancing plagues, communist psychedelic witches and hyper-sexual fungi.
10.03.2022 15:00 – 20:00
11.03.2022 18:00 – 23:00
12.03.2022 18:00 – 23:00
The Neon Hieroglyph films are commissioned and produced by Manchester International Festival with in-kind support from the Centre for Creative and Immersive Extended Reality at the University of Portsmouth. The research and ongoing project is also supported by the British Art Show and Serpentine Galleries' Back to Earth project. For HYBRID pre-shows curated by PYLON.
The screening is part of the PYLON-Lab programme COLLATERAL EXTINCTION, supported by the Kulturstiftung Freistaates Sachsen. This measure is co-financed by tax funds on the basis of the budget passed by the Saxon State Parliament.