Sitzen ist eine gute Idee
Antje Pfundtner in company with extras from Dresden
In 2016, Antje Pfundtner started a trilogy in Gesellschaft about the laws of time and transience. Her leitmotif was Albrecht Dürer's copperplate figure "MELENCOLIA I", an angel-like figure crouching near the ground with its knees drawn up. Despite her wings, this figure does not take off. Everything is at rest: Movement, motives, work, time – they stand still. Her inaction confuses: for is she already doing nothing, or has she not even begun to do anything? What would be the beginning or the end of her action if she were not standing still?
The solo "Sitting is a good idea", which takes place in the midst of the audience, is the last part of the trilogy and questions aloud what potential for action motionlessness has. For example, does sitting necessarily mean staying seated? Sitting versus standing up, standing up versus being stood up. Is standing up a more powerful act than sitting down? The connotations of standing up are: To rise – to go vertical – to act – to rehearse the uprising. Gladly, but with whom? In any case, standing up is far too short a moment to celebrate it so strongly. Because standing up is, for the time being, only the duration of its movement. And then follows action.
Back to MELENCOLIA alias Antje Pfundtner: Yes, she takes her time and thinks carefully about whether she will sit down again in the end or whether she will resist much more.
"Hamburg's outstanding choreographer inspires on her solo evening – even when everyone has long since left the auditorium. It is done. Hamburg's outstanding choreographer Antje Pfundtner has completed her three-year trilogy on time and transience. Sitzen ist eine gute Idee', her solo dance evening at Kampnagel, is probably her most radical work to date after 'Ende' and 'Alles auf Anfang'. In a fraction of a second, she switches there between courageous, deeply sad, silly, weird – and sometimes she is all of these at the same time. (…). An announcement is always followed by the unexpected. It is a dance evening of volte-face and craziness. (…). Antje Pfundtner captivates her audience at all times – with graceful movements but also with clever words. (…). Ultimately, the evening raises philosophical questions about time and transience. With holy seriousness Pfundtner breaks every sentimentality. (…). And when Pfundtner continues as a stand-up man at the end until the last guest has left the hall, it is the furious finale of a harmonious evening." Annette Stiekele/ Hamburger Abendblatt
Antje Pfundtner in Gesellschaft (APiG) is based in Hamburg, produces stage plays and initiates collaborative spaces. APiG is made up of the permanent core team around Anne Kersting (dramaturgy and curation), Hannah Melder (production management, PR and marketing) and Antje Pfundtner (choreography, dance and artistic direction), among others, as well as changing guests and colleagues.
Antje Pfundtner and her company were honoured with the George Tabori Main Prize in 2016 and the DER FAUST Theatre Prize in 2020 in the category "Directing Children's and Youth Theatre". In addition, APiG was awarded the honour of the German Dance Prize for "outstanding artistic developments" in 2020. In addition to its stage collaborations, APiG develops formats of artistic sharing: it is currently initiating the TISCHGESELLSCHAFTEN, an assembly initiative for networking, sharing resources and perpetuating knowledge exchange.
Idea & Concept: Antje Pfundtner in company
Choreography: Antje Pfundtner
Dance: Antje Pfundtner
Dramaturgy: Anne Kersting
Music: Nikolaus Woernle
Stage/performative objects: Irene Pätzug
Artistic assistance/the time: Juliana Oliveira
Costumes: Yvonne Marcour
Lighting: Michael Lentner
Production & PR: Hannah Melder
Guests in the research process: Christina Ciupke, Cornelia Dörr, Hermann Heisig, Lea Martini, Fabrice Mazliah, Sheena McGrandles, Eva Meyer-Keller, Matthew Rogers, Anna Till, Frank Willens
"Sitting is a Good Idea" is a production by Antje Pfundtner in company in co-production with Kampnagel Hamburg, HELLERAU – Europäisches Zentrum der Künste Dresden and FFT Düsseldorf. "Sitzen ist eine gute Idee" is supported by the Free and Hanseatic City of Hamburg, Department for Culture and Media, the Fonds Darstellende Künste with funds from the Federal Government Commissioner for Culture and the Media and the Kunststiftung NRW. Supported by the Probebühne im Gängeviertel.
Funded as part of the Alliance of International Production Houses by the Federal Government Commissioner for Culture and the Media.
The guest performance is supported by the NATIONAL PERFORMANCE NETWORK Guest Performance Funding Dance, funded by the Federal Government Commissioner for Culture and the Media and the Ministries of Culture and the Arts of the Länder.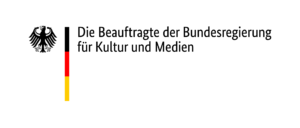 German, approx. 1 h 30 min.
Further dates:
16./17.03.2022, TANZPLATTFORM DEUTSCHLAND 2022 (Radialsystem Berlin)
23/24.06.2022, FFT Düsseldorf