+++ Canceled +++
Dreiteiliger Werkzyklus "riss", Mark Andre/Ensemble Modern (DE)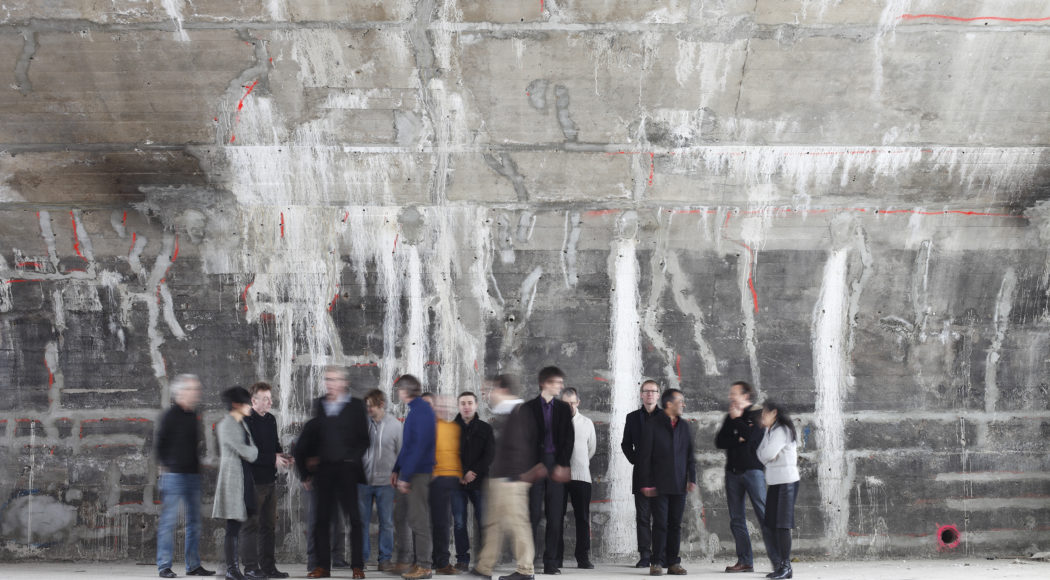 Ensemble Modern, Gruppenfoto, Frankfurt am Main
Mark Andre is a sensitive sound researcher, his music often moves at the limits of the audible: "I am interested in the problem of compositional interspace. In other words, it is about the spaces that are often latent or very fragile and breathlessly located between polarities". In the work group "riss" the composer embarks on a search for these spaces in between three times. The rift as an intermediate place, a separating and connecting space between something that belongs together. In 2011 Mark Andre met the theologian Margareta Gruber during a research trip to Jerusalem. Her essay "Der Vorhang zerreißen" (The Curtain Tears), her reference to the double figure of the tear in the Gospel of Mark, provided the decisive impulse for the creation of the work group "riss", which Mark Andre does not compose in numerical sequence: "riss 2" was premiered in 2014 by the Ensemble Modern, followed by the premiere of "riss 3" in 2016 with the Ensemble Musikfabrik and "riss 1" in 2017 with the Ensemble intercontemporain. In 2019 the Ensemble Modern performed all three works for the first time in one evening, in Cologne, Frankfurt, Shanghai – and now on the eve of Maundy Thursday 2020 also in HELLERAU.
"Mark Andre's music has made important the compositional procedures and aesthetic categories that may have emerged from those questions [of the Bible]: why?', 'where to?'. Questions do not confirm anything, do not record anything, but contain within themselves an attitude of searching and researching. Not being, but becoming, processuality instead of presentation. This gives rise to a musical vitality that is inscribed in the material, in which dramaturgies are anchored: transitions, interstices, inner spaces, uncertainty, expressiveness. The noisy material awakens to new life". (Gisela Nauck)
Mark Andre, born in Paris in 1964, studied composition at the Conservatoire National Supérieur de Paris with Claude Ballif and Gérard Grisey and in the master class with Helmut Lachenmann at the Hochschule für Musik in Stuttgart. He received numerous prizes for his compositions, was appointed member of the Akademie der Künste Berlin in 2009 and in the same year professor of composition at the Hochschule für Musik Dresden.