Private Song
Alexandra Bachzetsis (CH)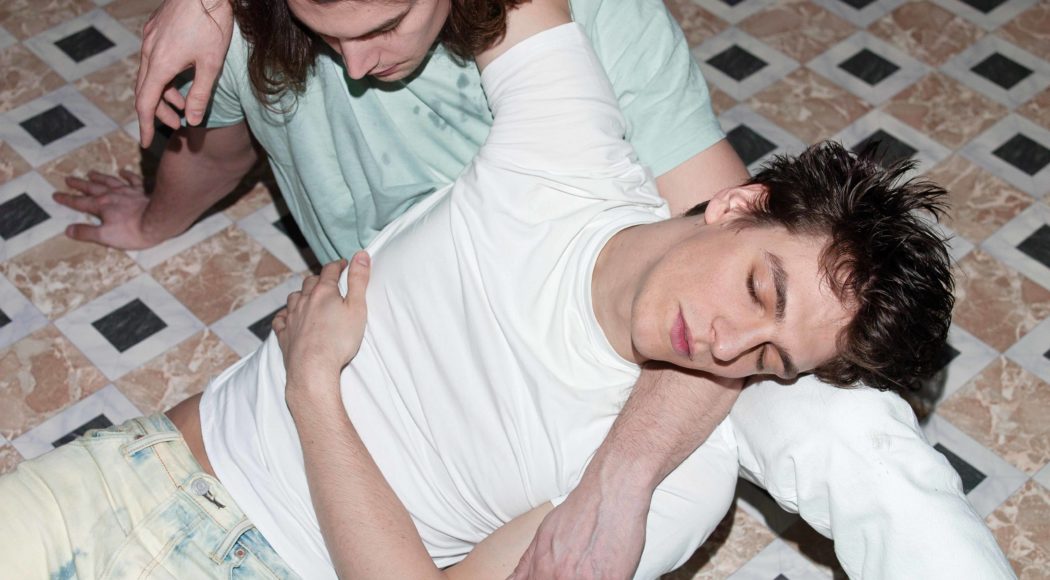 Private Song, Alexandra Bachzetsis, Foto: Nikolas Giakoumakis
For Alexandra Bachzetsis, the new communication systems that shape our modern culture – pop music, mass media, the Internet – are the true places of origin of contemporary dance. To her, dance is the intersection of various disciplines, the result of a variety of intersecting systems of representation: painting, drawing, architecture, photography, literature, cinema, television, video clips, advertising, fashion, pornography, YouTube tutorials. She documents all forms of contemporary embodiment, from fitness exercises to Rembetiko, thus creating a living archive of social scores.
At the beginning of Bachzetsis' choreographic work in 2001 stood Perfect, collaborations with numerous artists on more than 25 pieces were to follow, including Gold (2004), Show Dance (2004), Undressed (2005), DreamSeason (2008), Étude (2012) and From A to B via C (2014). In PRIVATE: Wear a mask when you talk to me (2016), a more recent solo project, Bachzetsis brings together postures from yoga, porn films, football and other fields and, by means of ritualistic repetition of gestures, records the emergence of social gender and desire under neoliberal conditions.
For the artist, Fred Astaire, Bob Dylan, Michelangelo Antonioni, Alejandro Jodorowsky and Michael Jackson are just as important as Trisha Brown – or Lina Bo Bardi. Her work deals with the history of image production and its intersections and overlaps, from the flatness of pre-perspective and medieval representations to the forms of expression of contemporary art, including graphic design and digital media. She radically breaks with traditional descriptions of space, movement, body, and subjectivity. Bachzetsis traces the images of our mass culture back to abstract models of seeing and moving – codified by gender, race, class, age or physical limitation – that set limits to the body's actions and normalize subjectivity.
The artist, born in 1974 in Switzerland as the daughter of a Swiss mother and a Greek father, does not declare origin and identity, but uprooting to a political and aesthetic arena: "Neither places nor languages conveyed a sense of belonging to me. So I wanted to create one for myself, a space in which I could exist". Bachzetsis confronts us with the question of how the erotic, affective and micro-political power of gesture can be reconquered in a regulated system of visibility. The formal differentiation of her work, the random flow of codings in and against the unspoken score of the normative, exude a pure, unexpected beauty. From each distorted image or pattern, composed of seemingly given arrangements of physical interactions, speaks the possibility of unlimited improvisation and rebellion within the framework of existing orders.