Vor dem Vergessen bewahren – Tanz in der DDR
Panel discussion of the Saxon Academy of the Arts in cooperation with the Tanzarchiv Leipzig e.V.
Dance played a special role in the GDR. This cultural heritage must be researched and, with a view to the present, protected from oblivion.
Welcome:
Jörg Bochow, Vice President of the Saxon Academy of the Arts
Carena Schlewitt, Director HELLERAU – European Centre for the Arts
Discussion:
Arila Siegert, dancer, choreographer and opera director
Irina Pauls, choreographer and director
Hanne Wandtke, dancer and dance teacher
Mario Schröder, Leipzig Ballet
Katharina Christl, Director Master Choreography Palucca University of Dance Dresden
Moderation:
Patrick Primavesi, University of Leipzig and Tanzarchiv Leipzig e. V.
Note: The Pasta Factory is no longer in HELLERAU. The kitchen is currently being rebuilt and the Lago Bar will be offering drinks in the Dalcroze Hall until the event of "Über die Mauer" begins at 8 pm.
Language: German
Duration: 1 h 30 min.
In cooperation with the Saxon Academy of Arts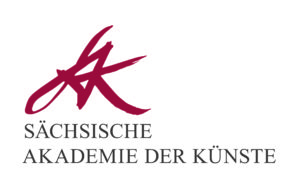 Registration via the HELLERAU Visitor Centre
ticket@hellerau.org
T 0351 264 62 46
Mon – Sat 11 a.m. – 6 p.m.