Celebrating Philip Glass on his 85th Birthday
Katia Labèque & Marielle Labèque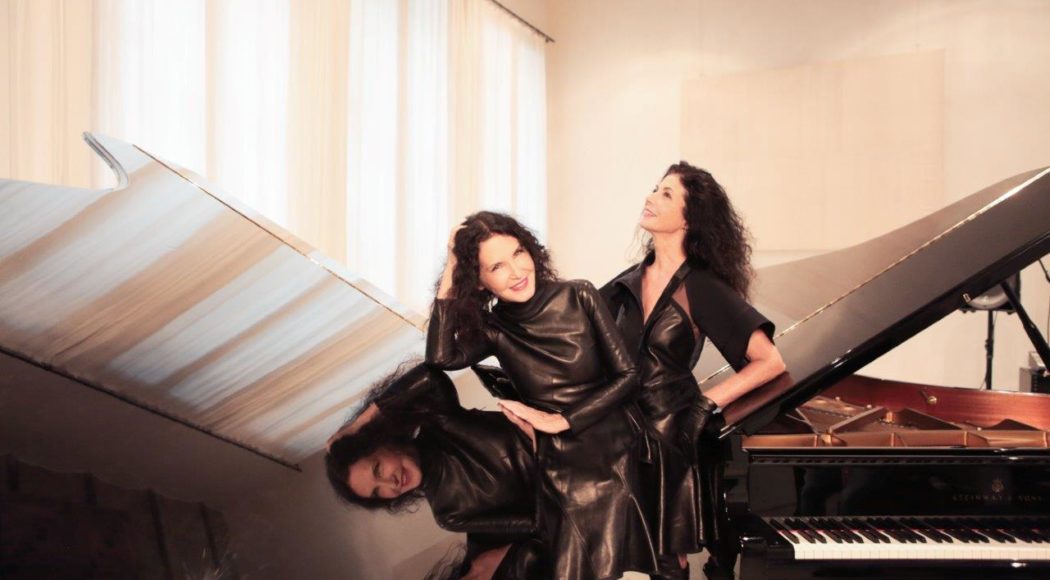 Philip Glass's music occupies a special place in Katia & Marielle Labèque's creation. At Philip Glass's request, Michael Riesman, his longtime collaborator and arranger, did the arrangement of the opera 'Les Enfants Terribles' for Katia and Marielle in a suite for two pianos. The album in which the work of Jean Cocteau and Philip Glass confront each other was put into images by Ronan Day-Lewis in 2020.
As a special birthday greeting, the twin sisters Clara and Marie Becker will play a work by Felix Mendelssohn. Katia and Marielle are presenting the young duet Clara and Marie Becker in a creation of composer Pauchi Sasaki.
Katia and Marielle Labeque Foundation has the desire to associate this project with Momentum:
our future, now is an investment in classical music and of musicians – from the older generation to the younger generation. Born of urgency, Momentum's vision is conceived with long-term staying power.
Created by Barbara Hannigan, Momentum is a growing collective of leading solo artists (singers, instrumentalists, conductors) who have pledged to act now to support young artists in the first substantial phase of their career, with the support of presenting orchestras, organisations, halls and festivals.
The leading artist shares his/her main-stage performance opportunity with a young, professional singer or instrumentalist.
It is critical that the young professional artist is of high quality, ready to hold their own and occupy the stage or podium with authority, gaining recognition for the next major phase of their career.
"Before shooting, I read the Cocteau novel Les Enfants Terribles, which inspired Philip Glass's music for these pieces, and found it a transcendent experience. I connected deeply with the subject matter of these two lost souls isolated in a world of their creation. As well as the current relevance of the story to our collective isolation in the midst of a global pandemic, I was drawn to its themes of the difficulty of leaving childhood behind, and the dangers of clinging to a paradise already lost, or one that was never really there. The book seemed to hint at something sublime. I started to feel that it contained all the ethereality and bodily reality of the human condition, the desperate fragility of life condensed into 193 pages. Cocteau's poetic vision, combined with Philip Glass's music interpreted entrancingly by Katia and Marielle Labèque, cast a spell over me which made it easy to disappear into the world of the holy terrors." (Ronan Day-Lewis)
The originally planned premiere of a piano piece by the composer Pauchi Sasaki must unfortunately be cancelled due to illness.
Program
Claude Debussy: Six épigraphes antiques
Bryce Dessner: El Chan
Felix Mendelssohn Bartholdy: Andante & Allegro brillant op. 92 (Becker)
Pause
Philip Glass: Suite "Les Enfants Terribles" for two pianos (arrangement Michael Riesman)
Katia Labèque, Marielle Labèque, piano
Clara Becker, Marie Becker, piano
An event in cooperation with Dresdner Musikfestspiele, kindly supported by Stiftung Kunst und Musik für Dresden, Katia and Marielle Labèque Foundation and Momentum by Barbara Hannigan.