ORCHIECTOMY RIGHT
Noam Brusilovsky (DE)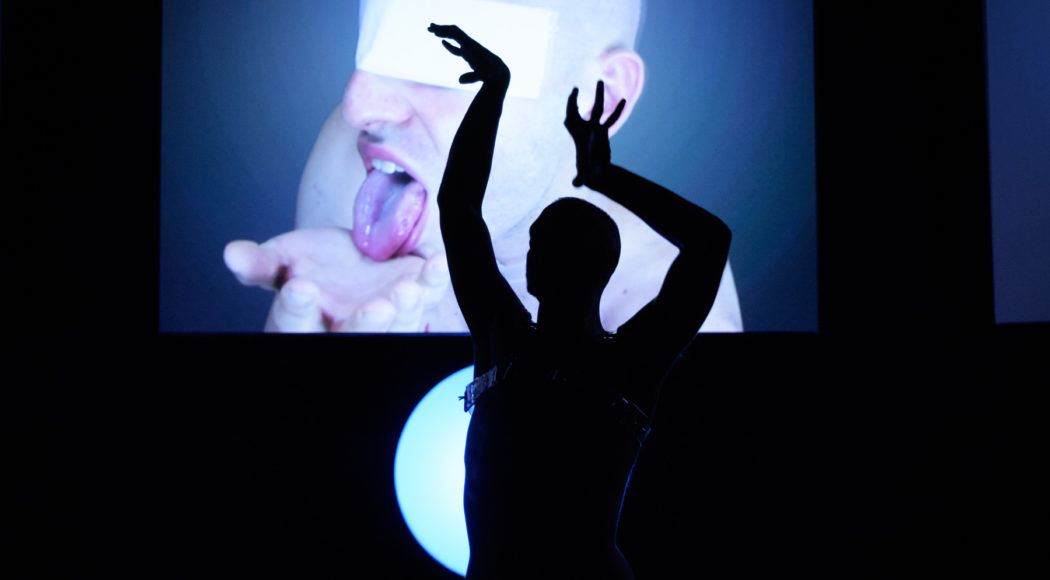 A young man in his late 20s creates a theater piece about a disease: testicular cancer. The title refers to the surgical removal of the right testicle. The disease is his own. He wonders what this cancer, which changes his life, has to do with this life. Is he himself to blame because he's young, likes sex, and is homosexual? Why even pose these absurd questions? And how does one fight against something that so radically questions one's own existence?
Noam Brusilovsky is the author and actor of this solo performance, which also tells something about the potential of the theater because its protagonist brings art into play to defend itself. There is fact and fiction. There is pain and there are absurd situations. There's the sober doctor's report as well as the medial composition, which alternately provides space to the past, the diagnosis, and the thoughts of the stage character. And then there is One-Ball, the virtual player, and his desire, which increasingly lusts after life.
Noam Brusilovsky (*1989) completed his directing studies at the Ernst Busch Academy of Drama in Berlin. Raised in Israel, he came to Germany to study theater. During this time he produced, among others, the production "How does one recognize a Jew", which was shown in 2015 at Körber Studio for Young Directors and the radio plays "Broken German" (SWR, German Radio Play Prize 2017) and "We Yisrael" (SWR 2018).