Day I – Opening Hybrid Online Show
Line Katcho presents Immortelle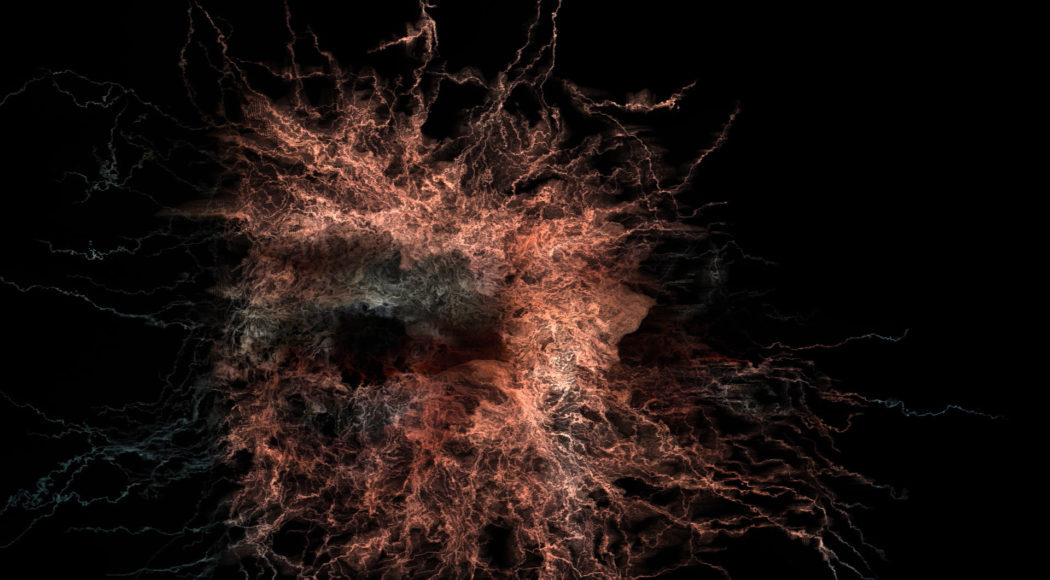 The first night of HYBRID – CUTTING EDGE CANADA will start with greetings from Stéphane Dion (Ambassador of Canada in Berlin), Alain Mongeau (Director MUTEK), Moritz Lobeck (Director HYBRID) as well as artists of the festival and the opening of the Virtual Gallery with current productions by Sabrina Ratté, Lucas Paris and Matt Thibideau & Markus Heckmann. Afterwards Line Katcho presents her latest live project: Immortelle (duration: 25 min.).
Line Katcho is a composer and audio-visual artist from Montreal. Primarily interested in sound and image as demonstrations of motion, forces or gestures, she also distinguishes herself through an affinity for perceptual games, and a talent for use of affect. Radiating a narrative and cinematic feel, her work is driven and provocative, fusing reference to abstraction, experimentation to tradition. Leaning towards a mixing of styles, genres and applied methods, her empirical approach aims at creating a sensory and cathartic experience, rooted in expression, in pursuit of authenticity. Her work has been presented internationally at festivals and events such as MUTEK (MTL, AR, MX, ES, JP), Scopitone, Intonal, Sonica and iX Symposium. She was awarded the first prize in the 2014 electroacoustic competition Jeux de Temps/Times Play and the Award of Distinction in the audio-visual category at the MA/IN 2016 Festival. She was artist-in-residence and has been commissioned by organizations such as Société des Arts Technologiques, Totem Contemporain and Espace IM(media).
HYBRID – CUTTING EDGE CANADA
The festival platform on virtual.mutek.org will be open between Thursday, March 11 and Sunday, March 14, 2021. The live program will be streamed each night from 20:00 German time (CET = GMT+1) with an additional replay scheduled for 20:00 Montreal time (EST = GMT-5). The Virtual Gallery, the Auditorium, and the Listening Room will be available on-demand throughout the entire festival period.
After your free registration you will be granted access to the full virtual festival experience of HYBRID – CUTTING EDGE CANADA. We do not sell tickets – but with a donation you can help us support LISA, the network of the club scene in Saxony.