Micro Loop Macro Cycle
Aloïs Yang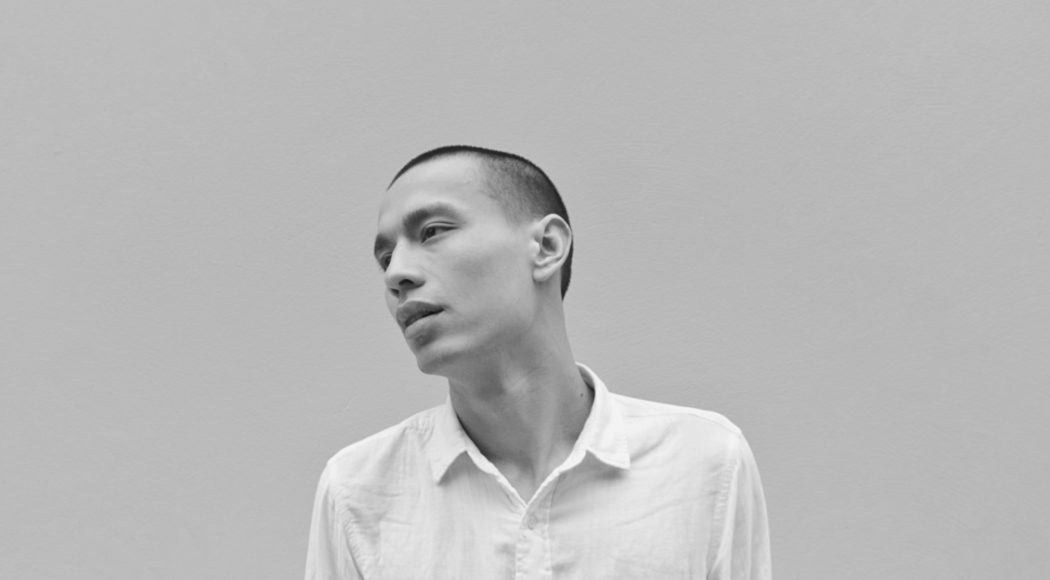 »Micro Loop Macro Cycle« is a series of installation, performance, video, and digital release that investigates the environmental cycle system through studies of different states of water. It invites us to consider our interdependency with the element of water, technology, and the natural/artificial environment.
Sound is the primary material of this project, it is used as the communicational medium revealing comprehensive sonic information about the dynamic states of present time and space, as well as an instrument of reflection and embodiment of one's self within.
Along with water, the most common substance on Earth, carrying life and present in almost every biogeochemical cycle systems. For this reason, water is highly connected to its surrounding conditions: from large scale environmental changes to molecular scale variations, from energy waves to shifts in chemical substances. Through these notions and the observation of water, we gain insights on systematic interactions. It provides measurement and connection that indicate our relationship with nature.
The focal point of this project is to present how a tiny event – a drop of water, or a sound of cracking and melting ice – in a given cycle system, creates feedback loops that eventually can be seen as the whole. And also how every aspect inside the system is connected to others and capable of revealing the bigger picture on its own.
Through bespoke software and sound design, a chain reaction begins from the sound of one drop, which is amplified to fill up a whole room geared with a multi-channel sound system. Two microphones placed at the centre of the room capture the sound from the speakers in relation to specific positions and motions, created from the gravitational interaction with the hanging ice. It eventually creates a sonic feedback loop that describes this fragment of reality.
This unique sonic event – the result of inter-connection between air temperature, moisture, physical materials, architectural characters, and the presence of viewers, is then fed into the underwater speaker inside the vessel.
From sound waves to water waves, from large scale air vibrations to small physical movement – tangible manifestations of time: suggested by the water level. And space: as the cymatic pattern reveals spatial information.
Aloïs Yang, born in France, raised in Taiwan, now based between Berlin and Prague, is a media artist, performer and experimental musician who produces work that explores the relation and interaction between people, sound, and the external world. His work is influenced both by scientific reference and human imperfection of understanding the nature, and investigates the perception of time and space on both "outer" physical world and "inner" metaphysical levels of awareness – as a manifestation of how we contextualise the overlapping realities in between body and mind, objective explanation and subjective projection, analogue and digital, certainty and unknown.
He aims to engage viewer's sensation and comprehension to the given moment of reality, portrayed by experiential phenomena and existential ideas – as an invitation to an incomplete journey waiting to be explored by active, participatory, intimate interactions that incorporate individual's consciousness as the piece itself. He is interested in the crossing line between the general explanation/application provided by science and technology, and how we actually grasp and make use of it on personal perspective. By combining conclusive theory and hard scientific data with integrated technological approaches, he aims to reveal the information in tangible and playable art forms, which create open spaces for imagination, speculation, and self-reflection.