Lush Blast – Performativer Walk
Alica Minar & Dorota Michalak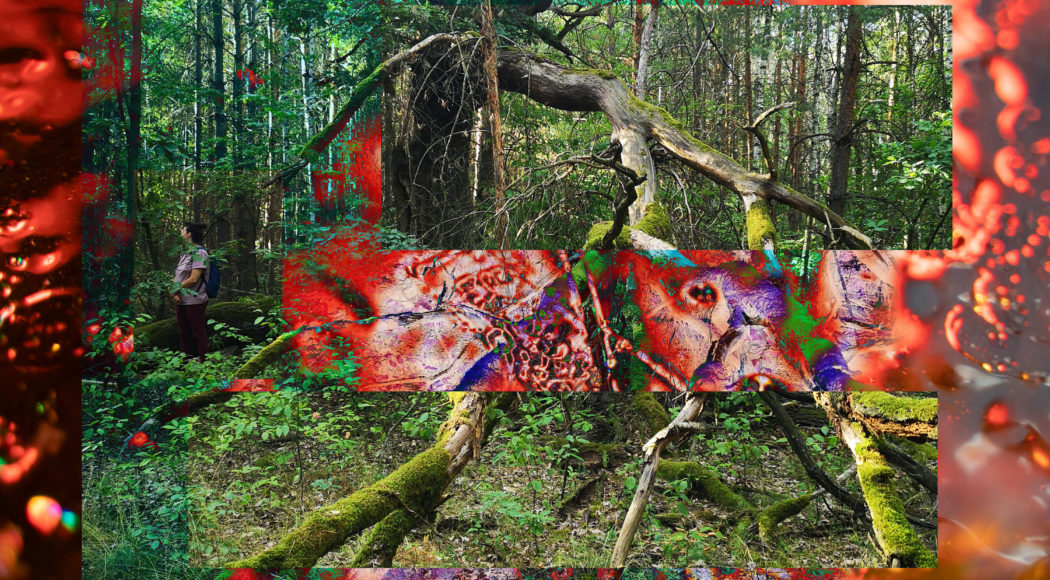 "Lush blast" follows the notion of wilderness as a tool to practice letting go of control and celebrating life's richness. A performative walk, where the attention will be guided from the subtleties of biological processes to the orchestration of various bodies co-forming Hellerau. The performative walk starts on the Portikus of the Festspielhaus and continues through Hellerau's immediate surroundings. Along the way, stories, songs, and exercises to guide the attention, and perception and fuel the imagination will be shared. In the process, the senses are drawn to the minor movements, interconnections, and the impulses of wilderness of the sorroundings. The narration will be weaved in a hybrid way, mixing both live performance, archived materials, and live sound installation.

The Performative Walk was developed within residencies at HELLERAU by Alica Minar and Dorota Michalek.
Meeting Point: Portikus, 15:00 Uhr
Duration: 60min
Language: English
Registration is requested via dold@hellerau.org
Alica Minar
Alica Minar is a Slovak choreographer and performer based in Berlin and Prague. On the basis of her artistic research she is looking for an intensive physical experience for the audience.
Her works offer strong visuality, where abstraction and narration go hand in hand. In her creations, she intuitively searches for humor and poetry that arise through bizarre situations. In recent years, she has intensively researched the relationship between body and objects on the basis of principles of dance and clowning.
Dorota Michalak
Dorota Michalak is a dancer, choreographer & cultural worker of polish origins based in Berlin. Her work is largely based on collective processes, mixing dance practice, new choreography, partisan natural science, theory, personal narratives, and fieldwork. It revolves around tactility and is influenced by an investigation of plant life and communication. Choreography is approached as political, poetic, and somatic work, engaging the power and sensitivity of collective attunement. Inspired by the notion of MESHWORK she reflects on work organization and non-hierarchical modalities of collaboration.