Nothing to lose – much to gain, Part 1
Concert with Jugend musiziert Participants in the year 2020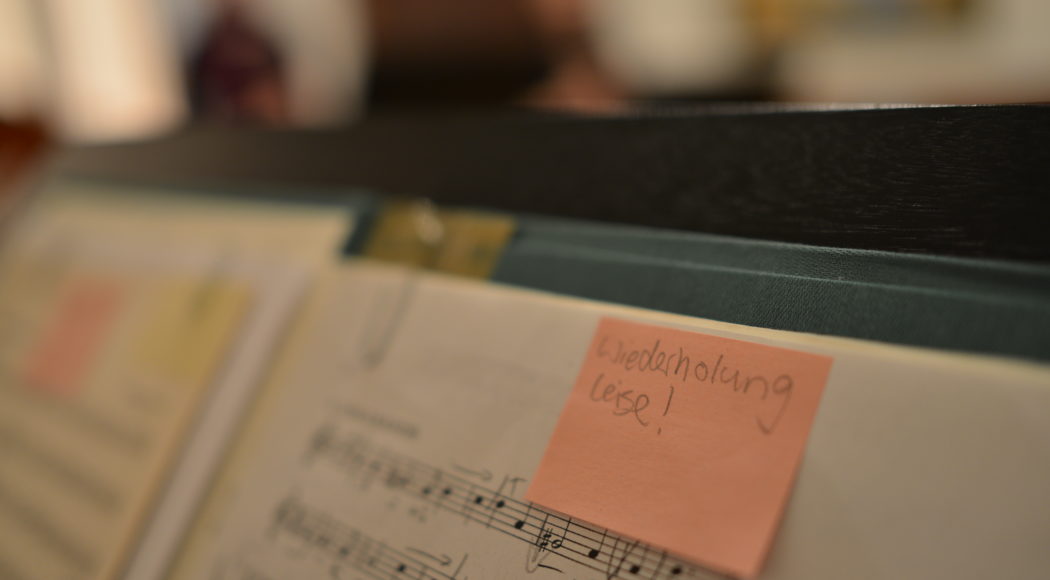 Jugend musiziert Landeswettbewerb Sachsen 2013 Foto: kairospress
Almost 1200 young musicians between the ages of 8 and 22 took part this year in the regional competitions of "Jugend musiziert" in Chemnitz, Hoyerswerda, Zwickau, Dresden and Leipzig. For the first time, more than half of them were forwarded to the regional competition. This was to take place on the last two weekends in March in Zwickau and had to be cancelled.
In this concert, some promising soloists and ensembles will introduce themselves, who would certainly have had the chance to receive an excellent rating in the national competition, which was also cancelled.
The event takes place in cooperation with the Saxon Music Council and the Festival Sandstein und Musik and HELLERAU – European Centre for the Arts. The "Jugend musiziert" concert was originally planned to take place at the festival in Dittersbach-Dürröhrsdorf, which had to be cancelled due to the pandemic and is now presented in HELLERAU in a modified form.
Program
Clare Grundmann (1913 – 1996): Caprice for Clarinets
Euday Bowman (1887 – 1949): 12th Street Rag
Clarinet quartet of the district music school Bautzen
Leo Zschorlich, clarinet (18)
Joshina Singh, clarinet (17)
Maria Paufler, clarinet (16)
Elisabeth Otto, clarinet (17)
Josef Suk (1874 – 1935): Melody for two violins
Johan August Halvorsen (1864 – 1935): concert caprice on Norwegian melodies
Aleksey Igudesman (*1973): La Cucaracha
Marlene Riedl, violin (16)
Dorothea Riedl, violin (13)
Wolfgang Amadeus Mozart (1756 – 1791): Un moto di gioia
Julius Rietz (1812 – 1877): Fairy
Andreas Moritz (*1962): Fast as water
Kurt Weill (1900 – 1950): Youkali
Anna Frank, soprano (17)
Andreas Moritz, piano
Orlando di Lasso (1532 – 1594): Un dobio verno (Arr.: Wieland Pörner)
Edvard Grieg (1843 – 1907): In the ballad tone (Arr.: Roswitha Bruggaier)
Rainer Lischka (*1942): Prompt, of which 1st movement: With verve
Eddie Cooley (1933 – 2020), John Davenport alias Otis Blackwell (1931 – 2002): Fever (Arr.: Thomas Unger)
CONCELLO
Wiebke Mehnert, violoncello (16)
Theresa Heckel, violoncello (16)
Johann Fritsch, violoncello (20)
Ferdinand Erler, violoncello (19)
Edgar Kaiser, double bass (18)
Frigyes Hidas (1928 – 2007): Quartet
John Lennon (1940 – 1980), Paul McCartney (*1942): Michelle
Ennio Salvere: Wicked Waltz
Pia Wittrin, trumpet (18)
Max Stubenrauch, trumpet (13)
Justus Schmiedchen, trombone (18)
Georg-Friedrich Schumann, trombone (14)
Devil may care
What a difference a day makes
All I could do was cry
Natalie Mischok, vocals (18)
Nils Baumbach, piano
Moderation: Torsten Tannenberg , Managing Director of the Saxon Music Council