What does it mean to voluntarily enter a theatre space? To be part of a performance, whether as a performer on stage or as an audience member in the auditorium? To consciously expose oneself to the tension on this scale from success to failure? To surrender to the crazy mixture of adrenaline and expectation, to produce authenticity and to consume fake?
Three performers are ready. They have desire. They set everything in motion: physically, vocally and emotionally, to reach the audience with their artistic means. They want to get to the musculus arrector pili – in other words, they want to get under the skin. Not with the one big drama, but with different performative exercise units. They jump into their tracksuits and start out as touch machines. They work themselves to emotional and physical exhaustion. What is all this for? To touch you.
missingdots is working together in this constellation for the first time. The artistic team moves from the sense of touch to the examination of touch to staging strategies that provoke the so-called goosebumps moment.
Audience discussion afterwards on Fri 04.03.
Sat 05.03. Live audio description, 5:00 p.m. free tactile tour after registration at barrierefrei@hellerau.org or +49 351 264 62 46
Audiodeskription von Gravity Access Services Berlin
Supported by DIEHL+RITTER/TANZPAKT RECONNECT, which is funded by the German Federal Government Commissioner for Culture and the Media as part of the NEUSTART KULTUR initiative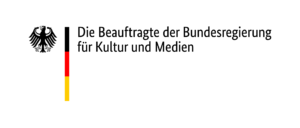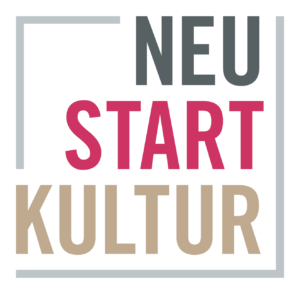 Missing dots' is a term from printer language and means 'missing screen dots', missing spots in the print. They mainly occur on rough or uneven surfaces of the substrate or on fast running gravure presses. The artist network missingdots investigates the missing dots on the rough or uneven surfaces of reality and society. missingdots is made up of professional artists from different disciplines who work together as a production collective once or several times. The collectives find their themes in and beyond Dresden, on the street, in schools, allotment settlements, city districts and asylum shelters. In the artistic realisation, stages are rearranged, squares in public space are occupied, buildings are played in and interactive audience arrangements are developed. Researched material from social contexts, interviews, literary texts, film and image material form the basis of the interdisciplinary and cross-genre performative works. missingdots is a registered non-profit association based in Dresden and is a member of the Landesverband Freie Theater Sachsen e.V. and the Villa Wigman für Tanz e.V. with the aim of strengthening the cultural-political interests of professional freelance artists in Saxony.
Language: German
Duration: approx. 1 hr.
Artistic team
Concept: Julia Amme and Nora Otte
Development, direction: Nora Otte in collaboration with the performers:
Julia Amme
Helena Fernandino
Magdalena Weniger
Costume and stage: Steffi Rehberg
Lighting design: Martin Mulik
Video: Katharina Groß
Research collaboration: Katharina Bill
Production assistance: Freya Gemeiner
A production by missingdots in co-production with HELLERAU – European Centre for the Arts