Gnarled Roots of a Creation Theory
Holly Childs & Gediminas Žygus
Gnarled Roots of a Creation Theory is a performance named for a fabled PhD thesis by an Australianbusinessman who claims to be anonymous Bitcoin inventor Satoshi Nakamoto. Twenty-first centurymythology is at the centre of this broad, complex and chaotic piece, with the September 11 attacks inNew York its origin story. Gnarled Roots explores the mediated experience of 9/11, by looking at thefalling towers as a cataclysmic, theatrical mega-event in the ontology of all of the stories of the Westernworld.
Duration: approx. 30 min.
Language: English
Strobe effects
Increased volume level
Heavy fog
Created by Holly Childs & Gediminas Žygus
Lighting design by Theresa Baumgartner
Costume design by Limo Hair
Typography by Wei Huang
Choreography by Antanas Lučiūnas
Videos by Nicola Baratto, Marijn Degenaar, Elif Satanaya Özbay, Mark Prendergast, Tomasz Skibicki
Performers: Antanas Lučiūnas, Holly Childs and Kani Marouf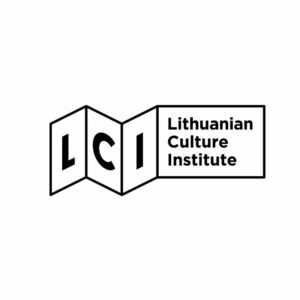 Holly Childs is a writer, artist, and performance-maker based in Naarm (Melbourne). Her work, across fiction, poetry, visual art and performance focuses on the shifting mechanisms of storytelling in a contemporary world in which physical matter is constantly being reshaped, recontextualised, and rewritten by emerging technologies.
Gediminas Žygus (they/them) is a Lithuanian artist working within the fields of sound, film and performance. Their practice focuses on the experience of selfhood in the post-Anthropocene. Gediminas Žygus has presented works and collaborations at Barbican Centre, Berghain, La Biennale di Venezia, Centre Pompidou, Haus der Kunst, HKW, Palais De Tokyo, The Kitchen, Unsound and others.
Together have released two albums, Gnarled Roots (2021), exploring 21st-century mythologies revolving around the fall of the twin towers on 9/11; and Hydrangea (2020), exploring intimacy, disconnection, and reality bubbles. Together they have created performances based on these two albums that have been performed in botanical greenhouses, galleries, a medieval church, a former bathhouse and a former bear enclosure.