Community and cooperation
With Lotte Mueller, Gizem Aksu u.a.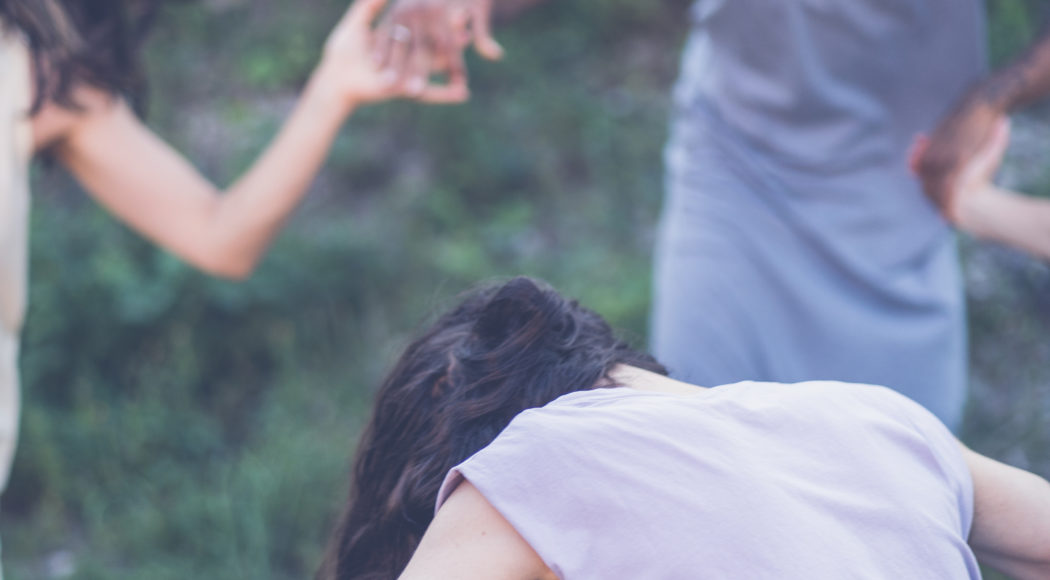 Foto: Jennifer Rohrbacher
In the second panel "Community and Collaboration" we talk to the festival artists Gizem Aksu and Lotte Mueller about their works and the connections to social questions of community, collaboration and cohesion. In various works, In various works, Gizem Aksu has explored people's reactions to threats and the emotional states and forms of perception that accompany them. For her film 9/8fight41 she followed in the footsteps of the german boxer legend Johann Rukeli Trollmann and the Romani community in Istanbul. Lotte Mueller works almost inevitably on the aforementioned themes in her stage pieces between circus, contemporary dance and performance. Holding each other, supporting and securing each other is part of the basic repertoire of the circus, and is certainly also responsible for the special interaction within the "scene".
Duration: 1 hr., English
Moderation: André Schallenberg, HELLERAU
Gizem Aksu is independent choreographer, dancer and ex-academic from Istanbul, currently living in Berlin. She graduated from Department of Political Science&International Relations, Bosphorus University and Department of Contemporary Dance, Mimar Sinan Fine Arts University. She completed her M.A and 2021 her P.A. (on "Creation of Contemporary Dance Choreography through Proprioception Researches") in the same department. She taught several classes in there and in Theatre Department in Kadir Has University. She gives workshops "How the Landscape My Body is?", "Daily Rituals for Rebellion", "Organic Wisdom" and bodily awareness workshops for LGBTQI+ people. As a dancer and choreographer, she has participated into several festivals, residency programs, biennial and quadrennial. She has worked with renowned choreographers; Aakash Odedra (UK), Ann Van den Broek (Ward/ward) (BE), Aydın Teker (TR), Kat Válastur (DE), Marc Vanrunxt (BE), Sharon Hayes (US), Tijen Lawton (BE), Tuğçe Tuna (TR) and performed in several festivals and venues. She has become an associate director in Aakash Odedra Company (UK) in 2020. Recently, her short documentary dance movie 9/8fight41 has been awarded with Jury's Special Award in 15th DOCUMENTARIST festival.
Lotte Mueller researches and creates performances that discuss current society topics and behaviors, where the tragicomic is a means of communication. After finishing her M.A. Choreography in Dresden as a scholar of the German Academic Scholarship Foundation, Lotte Mueller specialized with her postgraduate studies in circus dramaturgy at CNAC – Centre national des arts du cirque. Previously she completed her education in contemporary dance in Germany, and specialized in acrobatics and equilibristic in the Netherlands and France.
Her works have been coproduced by theaters such as HELLERAU – European centre for the arts, invited to international festivals and venues like HAU Berlin and At.tension, and have received several awards amongst others at Tanzhaus Zuerich and Euro-scene. Lotte Mueller received residencies from the Alliance of International Production Houses, TANZPAKT Dresden, Flausen+ and Cirqu'Aarau.
Next to her artistic work Lotte Mueller engages in cultural politics, is coordinator in the Federal Association of Contemporary Circus in Germany, curates festivals and is active as a juror.