Kamilya Jubran and Werner Hasler
Opening concert and party with DJ Cio D'Or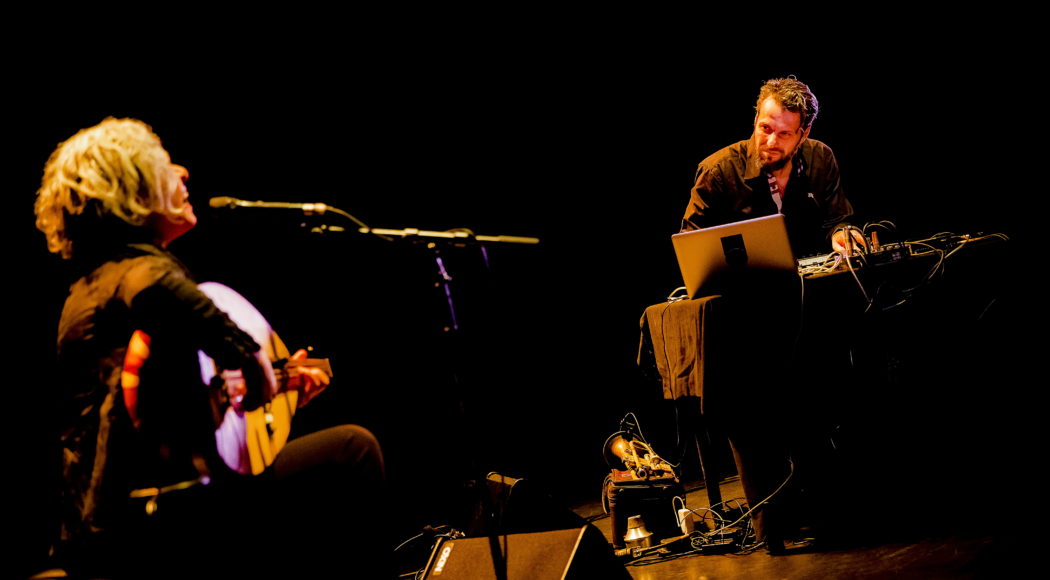 Kamilya Jubran (Gesang, Oud) und Werner Hasler (Trompete, Electronics), Foto: Reto Andreoli
Jubran and Hasler have different musical roots, but they have something decisive in common: an unbridled curiosity and desire to listen to each other's voices. Palestinian singer Kamilya Jubran and Swiss musician Werner Hasler practice open communication without cultural preconceptions. The common compositions play with Kamilya's voice, with Arabic words and Arabic phonetic rhythms, which enter into a dialogue with the "electronic vocal instruments" of Werner Hasler and his melodies. This is the third joint project that both artists* have realised together over the past 15 years. The result of each concert is fragile, indefinite and at the same time expressive and definitive – and always unique.
Kamilya Jubran was born in 1963 in Akko. In 1982 she became a member of the Jerusalem music group Sabreen, which was not only known as an important representative of Palestinian political music but also for its special musical references and concepts. For about 20 years she has performed with various music projects and as a soloist in Europe, most recently with Ensemble Musikfabrik in the project "Filiseti Mekidesi (in search of sanctuary)" by Elliott Sharp at the Ruhrtriennale 2018.
Werner Hasler was born in Switzerland in 1969 and studied trumpet at the Swiss Jazz School in Bern. With his band Manufaktur he has been a guest performer in Europe for over 20 years and has recorded several albums. Since 2002 he has worked intensively with Kamilya Jubran as well as other formations.