+++ Postponed +++
DISTURBING THE UNIVERSAL: HELLERAU | Trickster Orchestra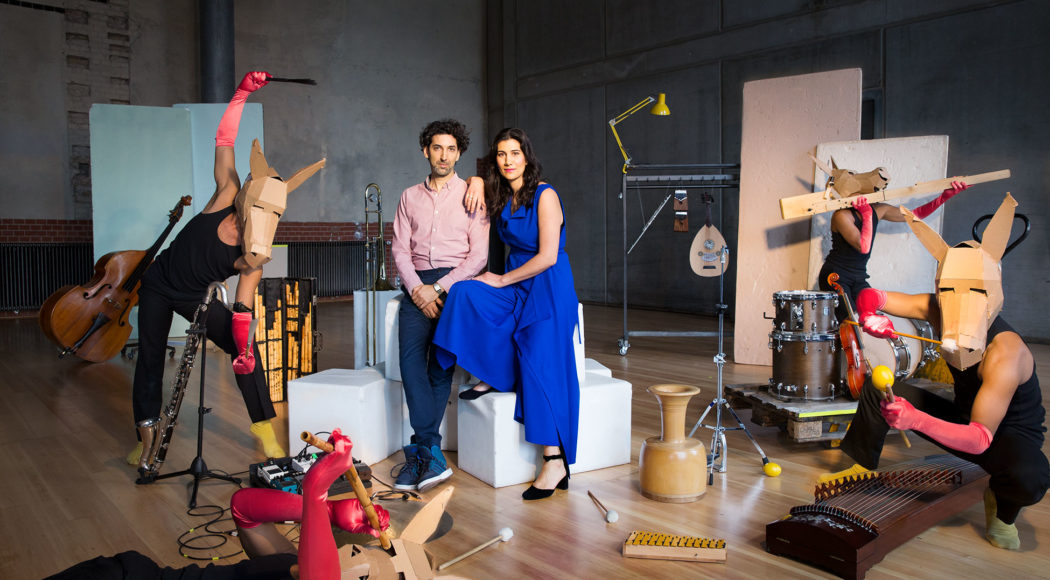 Trickster Orchestra, Foto: Silke Weinsheimer
Unfortunately, the concert has to be postponed and is now scheduled for 07.11.2021.
The Berlin Trickster Orchestra unites soloists from a wide range of musical traditions and diverse instruments from the koto to the sheng in a post-migrant collective and creates an unheard-of, contemporary sound language.
The orchestra is a guest in Dresden for the first time and will present its new debut album "Trickster Orchestra" (ECM) as part of the invasive project "Disturbing the Universal".
"The Most Beautiful Sound Next to Silence"
ECM, an independent German music label, has thrived for 50 years by breaking all the rules. Read more in the City Journal
Support ticket: TONLAGEN#seidabei
The streams are accessible free of charge. But art costs money. The challenge of making a digital programme available in these times is great. With the Support-Ticket: TONLAGEN#seidabei you have the opportunity to financially support the elaborate production of the TONLAGEN Festival.
Buy your voluntary ticket here.