Dienstagssalon mit Max Rademann – Stadt.Raum.Fluss Spezial
Zu Gast: Ezé Wendtoin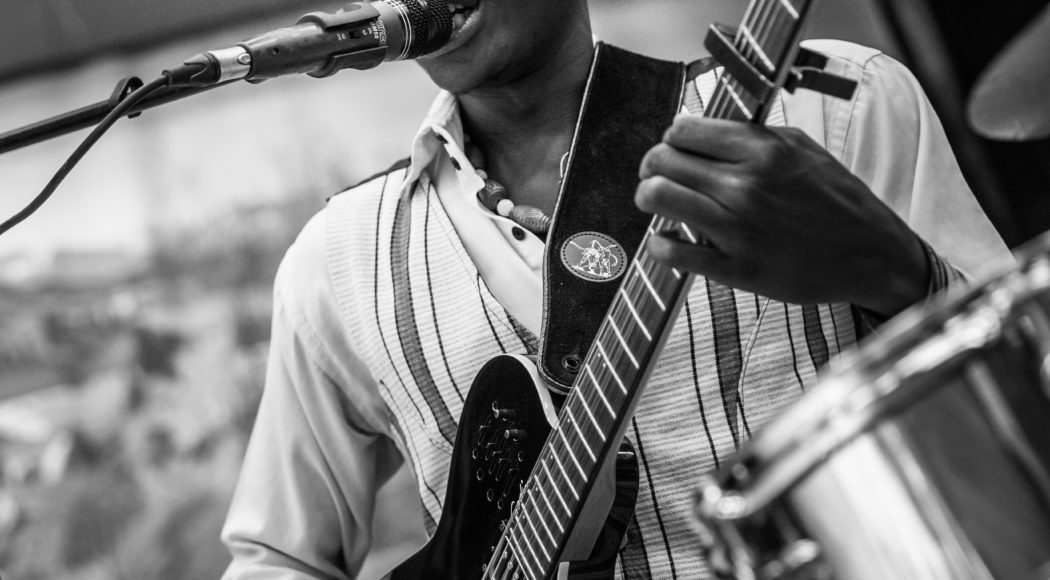 Ezé Wendtoin is an artist who has many irons in the fire. The award-winning German language and literature graduate and passionate musician, songwriter and actor from Burkina Faso is a likeable bridge builder between people and cultures. He prefers to write poetry, compose and sing in German, but also in French and in his mother tongue Mooré. His lyrics are humorous, poetic and often socially critical.
Often touring as a one-man band with Burkinabe instruments, the globetrotter sings and often plays drums and guitar at the same time. Through his art of language, he takes his audience on a journey with stories, poems and jokes during his performances. His music moves between chanson, Afro-folk, hip-hop and West African rhythms.
With his music and his workshops he stands up against racism and any kind of discrimination! Thus, Ezé Wendtoin is the founder of the association TAM e.V. in Dresden, which supervises and finances his initiative, the construction of an art & school center in Burkina Faso, in cooperation with the local association APECA in Ouagadougou.
"Wendtoin is an entertainer from whom vibrant energy emanates, setting words and people in vibration." Süddeutsche Zeitung
He is a prize winner for the most creative campaign at the listen to berlin awards and was nominated for the Rosa Luxemburg Foundation's Christel Hartinger Award for civil courage and courageous action. A deeply musical poetic fireworks with Ezé Wendtoin for the opening night of Composé Solo.