Deep Etude
Alma Söderberg (SE)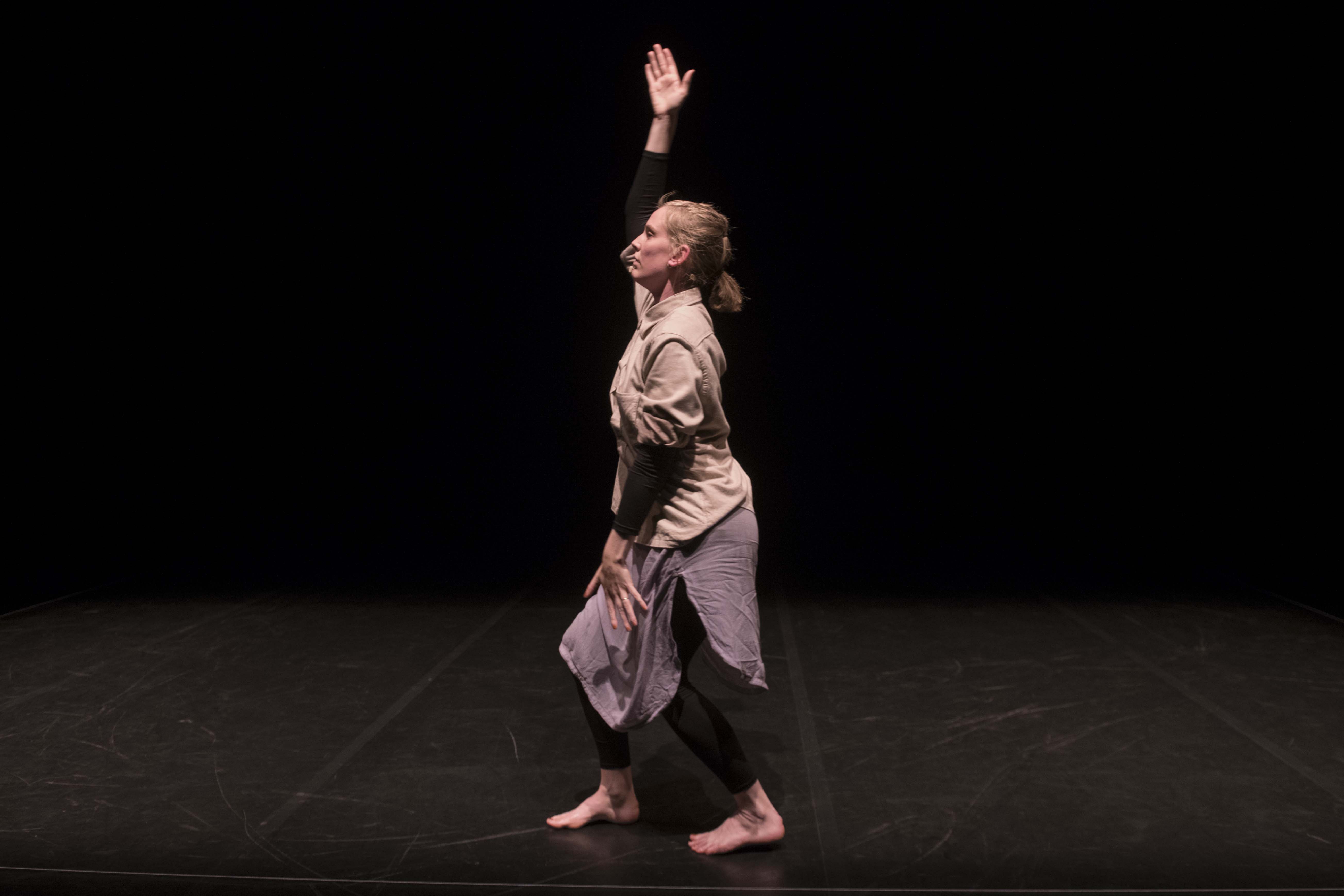 In "Deep Etude" Swedish choreographer and singer Alma Söderberg explores the possibilities of embodying rhythm. She focuses in particular on polyrhythmics – a principle that describes the superimposition of different rhythms. She superimposes electronic sounds, voice and dance in a polyphonic arrangement, creating a complex composition in which visual perception seems inseparably linked to auditory perception. The individual elements only separate from each other again when their roles in the structure change, when foreground and background are shifted in perception, the dance becomes the backtrack of the music and the movement first brings the sound to the surface – only to immediately return to an equal sound-body symbiosis. "Deep Etude" is a fascinating study of the interaction of different elements, a composition of bodies, a multi-layered distillate of skills.
Alma Söderberg works as a choreographer and performer. She does performances in which sound and movement are equally important, and in her practice she discovers again and again how closely these two are intertwined. Together with Jolika Sudermann she did several solo performances and the duet A Talk. Since 2008 she is a member of the performance band John The Houseband. Together with Hendrik Willekens, with whom she also started the music project wowawiwa, she made the performance idiots in 2014. In 2015 she did the solo Nadita.
A dance workshop with Alma Söderberg will take place on Sunday, 30.09.2018. You can find more information hier.