Journey of discovery – Body. Escape. Room.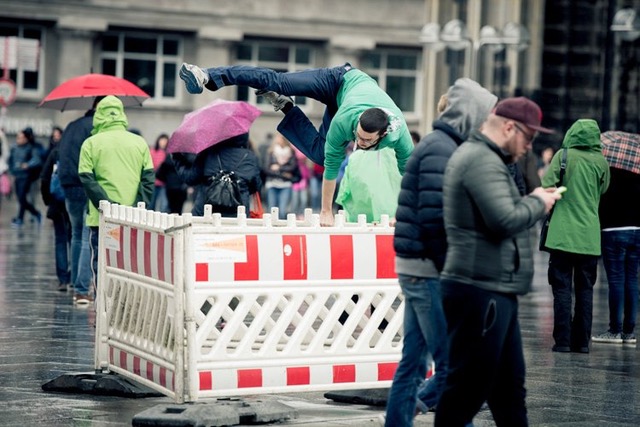 Escape is body in motion, is the overcoming of space. The body on the run is always also body beyond the space assigned to it. It is located between a where from and a where to. What's he taking from this where from? How does his presence change things? What does a fleeting body look like?
The workshop "Body. Escape. Space" deals with the topic "Body images in the context of flight and expulsion". The participants will be introduced to the art of parkours. Together they enter the urban space, find unusual ways to overcome obstacles and make their own way through Dresden. We will also experiment with techniques of performance, dance, video and sound production.
Leadership
Romy Weyrauch and Michael Neil McCrae are members of the theatre and performance collective theatrale subversion and have been artistic directors there since 2016. Together from Dresden they develop projects on stages and in urban space between documentary theatre, performance, multimedia and interactive experiment.
Salim Ben Mammar learned the locomotion techniques of the parkours in Paris in 2005 with "Yamakasi", came over to dance and completed dance training at the Centre for Contemporary Dance in Cologne in 2014. He works as a freelance dancer, choreographer and parkour trainer in Germany and in international projects.