+++ Canceled +++
BLACKBOX III – Torus of Revolution | For Ann (rising) – Shiva Feshareki (GB) und James Tenney (Analog Synthesis by Tom Erbe)(US)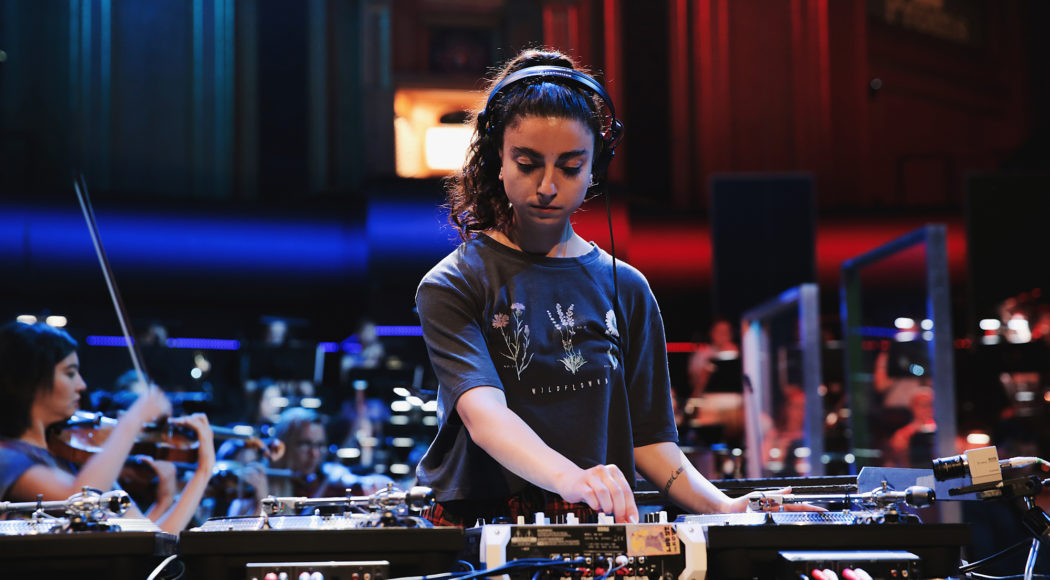 Processed with VSCO with 4 preset
Liquid Architecture Series: Sonic Sculpture in Motion
Revolution no. 1: 'The Torus of Revolution' (2020)
Shiva Feshareki (GB)
For Solo Live 360° Electronics and Architectural Speaker Sculpture, 40mins approx.
'The Torus of Revolution' is the 1st piece from my Liquid Architecture Series of designed compositions. The speaker arrangement and sound design creates a torus of revolving sound within the space, acting as a highly immersive sonic sculpture.
Whilst the architectural design of the music is fixed, the material within it is composed live, in-the-moment by feeling the living energy of the space, creating a truly three-dimensional composition. An essential element of my work is taking my original electronic and orchestral compositions and electronically transforming them in performance creating a continuous state of motion in my own material through time and place.
Immersive Sound Engineer: Christian Duka
Ambisonic software developer: Serafino Di Rosario and Mario Buoninfante (Auditif)
For Ann (rising) (1969)
James Tenney (Analog Synthesis by Tom Erbe), 10mins
A new ambisonic version of James Tenney's ground breaking composition – the invention of the Shepard Tone – inside Shiva Feshareki's speaker arrangement, realised by Shiva and Christian Duka.
More Infos in our HELLERAU-Magazin: Multidimensional Thinking
All BLACKBOX concerts on 06.11. for 22/14 € instead of 33/21 € double pack special!
If you buy a ticket for a BLACKBOX concert in HELLERAU you can get two more tickets with a 50% discount. Bookable at the visitor centre or at the box office.
BLACKBOX I – CBM 8032 AV | Robert Henke mit Anna Tskhovrebov (DE)
BLACKBOX II – Enno Poppe: Rundfunk | Enno Poppe/ensemble mosaik (DE)