8. Lange Nacht der Dresdner Theater
mit der Dresden Frankfurt Dance Company (DE)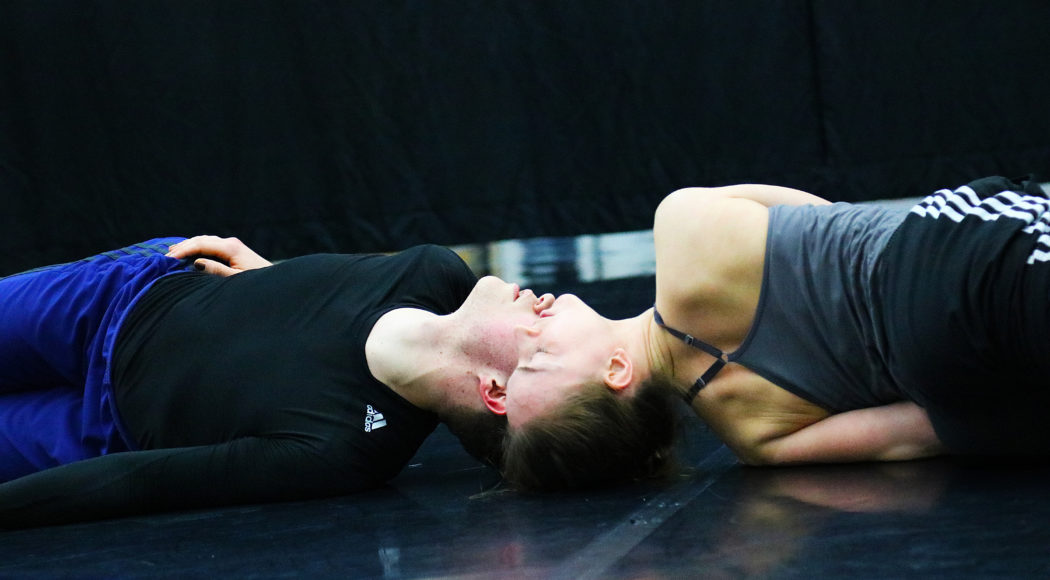 4 pm & 5 pm
Guided tour for children (meeting point in the foyer) Discovery tour through the Festspielhaus Hellerau
We invite you on a journey through the exciting history of the Festspielhaus. In the past 100 years the Festspielhaus has experienced a lot. Discover with us the ideas people had in this place and what is happening here today.
For children from 8 years, max. 25 participants* per guided tour (adults only accompanied by children).
5, 6, 7, 8, 9 & 10 pm
Choreographic situations by and with the dancers* of the Dresden Frankfurt Dance Company (DE)
For the first time, the Dresden Frankfurt Dance Company is organizing the program of the Long Night of the Dresden Theater in HELLERAU. The dancers* of the company show their own short choreographies and performative situations in different rooms, which transform HELLERAU into a lively, constantly changing dance cosmos. The choreographies are shown every hour on the hour. In some rooms the space capacity is limited, admission is subject to availability.
Number of seats: 120, 80 of which barrier-free
Programm
LIGHT DANCE
LIGHT DANCES
LIGHT DANCERS
von Joel Small mit Roberta Inghilterra, Clay Koonar, Barbora Kubátová, Viktoria Nowak
Großer Saal
Hellerau is Female
von und mit Daphne Fernberger
Nancy-Spero-Saal
ENTREZ!
von und mit Ulysse Zangs
Musikzimmer
#generalwaste
von Vincenzo De Rosa
mit Michael Ostenrath und Vincenzo De Rosa
Ecksalon West
ONE
von und mit Tamás Darai
Salon West
KORPUS
von David Leonidas Thiel
mit Amanda Lana und Sam Young-Wright
Treppe West
196, 96 Au 79
von Felix Berning
mit Zoe Lenzi Allaria und David Leonidas Thiel
Dalcroze-Saal
The Old Fascist
von und mit Gustavo Gomes
Studio Ost
Barrier-free accessibility
Wheelchair users* can reach the Festspielhaus via a concrete ramp on the left side entrance. The rooms on the ground floor (Great Hall, Dalcroze Hall, Nancy Spero Hall, Pasta Manufactory and box office) are barrier-free. Access to the rooms on the 1st floor is possible with a wheelchair caterpillar. Please contact our visitor service. You will find a disabled WC on the ground floor, Foyer West.