4SeitenII6Saiten
Frieder Zimmermann (DE)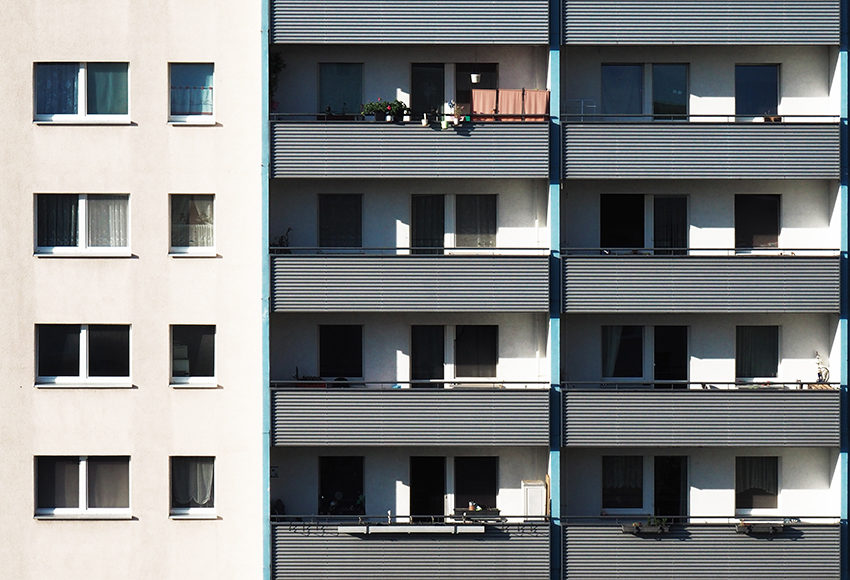 Foto: Marcus Lenk, unsplash.com
Unfortunately, the event cannot take place as planned due to the current Corona measures. But it will not remain silent. Instead, there will be a dress rehearsal on the forecourt of the Festpielhaus, which will be recorded. The release date will be announced at a later date.
__________
In the 1970s, Prohlis, a newly built district in Dresden, was mainly occupied by young families. The composer Frieder Zimmermann spent his school years here, was in the church congregation and founded his first band in the basements of the high-rises. He belongs to a generation for whom biographies continued from 1990 onwards in a new country and often in other places. For 4SeitenII6Saiten Zimmermann now returns to the place of his childhood with a very special band. In cooperation with HELLERAU – European Centre for the Arts and the project ZUHAUSE IN PROHLIS, he will develop a participatory composition for electric guitars and amplifiers: a courtyard becomes a concert hall, the balconies of 4 blocks of houses become the stage for a guitar orchestra networked live via online scores.
Using minimalist structures and circulations (a musical technique in which each musician plays only one note, which is passed on in a circle), the tonal possibilities of the electric guitar are used in rich contrasts, brute walls of sound are created, followed by delicate tones. A piece of music composed especially for the courtyard between Prohliser Allee, Boxberger Straße and Finsterwalder Straße is reflected off the walls of the buildings, transforming the entire area into an acoustic, musical experience. More than 20 live guitarists and drummer Demian Kappenstein reinforce this effect when they play music on various balconies or in the courtyard, synchronised by computer.
4SeitenII6Saiten also offers special possibilities for interaction and participation even in the development phase. Not only can private flats be opened up and balconies become stages, but people with very different musical skills can also be part of the guitar orchestra, as the composition offers different levels of difficulty. All are welcome to play and listen – in a project that brings sounds from basements, clubs, amplifiers and rehearsal rooms into the public, between the high-rises of Prohlis.
Frieder Zimmermann – composer, musician, sound designer
Since studying musicology and composition, Frieder Zimmermann has worked as a composer for film, theatre and dance productions and runs the Sound Studio of the Heart Quohren MPG, where he produces music, radio plays, film scores and film sound.
Since 2009 he has accompanied the Cie. Freaks and Strangers as a composer and musician and it is impossible to imagine their structure without him. He has also worked at the Gerhart-Hauptmann-Theater Zittau, Volkstheater Rostock, Theater Plauen Zwickau, Comedia Theater Köln, Consoltheater Gelsenkirchen, Theater Junge Generation Dresden and Societaetstheater Dresden as well as with the Sorbian National Ensemble and the Dresden dance theatre companies the guts company and Derevo.
Frieder Zimmermann has received numerous prizes for his compositions; tours, guest performances, film and sound recordings have taken him all over Germany, to Switzerland, Colombia, Austria, Russia, Poland, China, Nepal, India and Cameroon. Two particularly important projects for him are the music formation TWORNA, with which he carries contemporary and timeless adaptations of German folk music into the world, and his efforts for a world suitable for children and oriented towards the common good, thought and lived out of regional commitment and a cosmopolitan sense of mission.
Support ticket: TONLAGEN#seidabei
The streams are accessible free of charge. But art costs money. The challenge of making a digital programme available in these times is great. With the Support-Ticket: TONLAGEN#seidabei you have the opportunity to financially support the elaborate production of the TONLAGEN Festival.
Buy your voluntary ticket here.