375 0908 2334 – The body you are calling is currently not available
Igor Shugaleev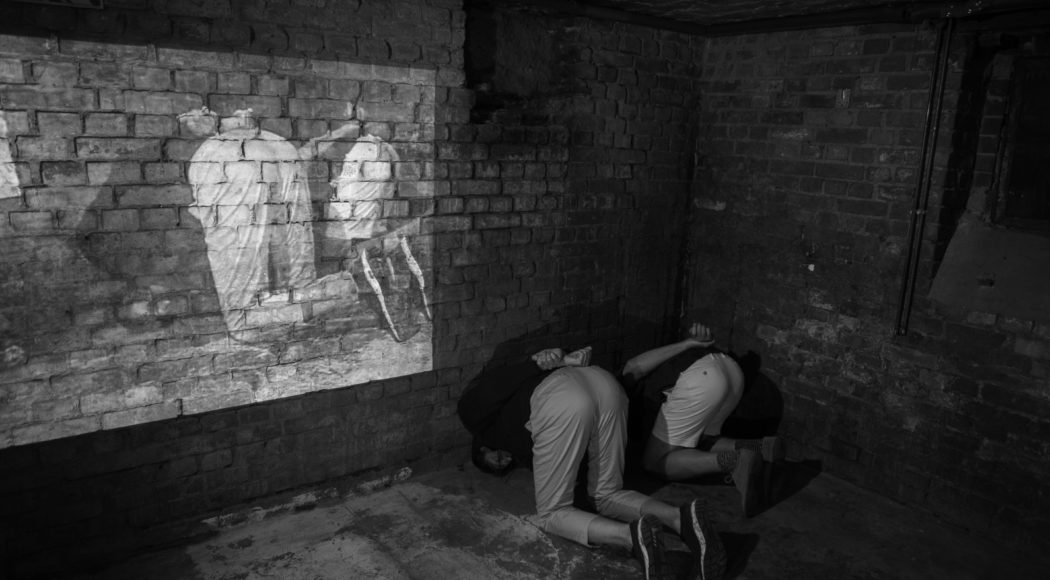 The performance invites one to imagine what it is like to be imprisoned in Belarus, to physically live through lawlessness, illegality, and outrage-violence that tens of thousands of civilians have already experienced and that continues to this day.
"I was looking for a way to express the horror of what happened to us. How can I talk about the numbing, the fear, the contempt of the violence and at the same time talk about the sense of guilt of my own emigration and of many Belarus:ins-how can I as an actor support the protest? This performance was the answer," says Igor Shugaleev.
Igor Shugeleev is a theater and film actor and performance artist. The project "375 0908 2334-The body you are calling is currently not available" was created by him, among other things, to raise financial support for the victims of violence and repression in Belarus.
375 0908 2334:
375 is the telephone code of the Republic of Belarus.
0908 is the date of the presidential elections, which were rigged by the authorities. The spite and discontentment with the election results resulted in a revolutionary protest movement, which continues to this day.
2334 is the number of the Administrative Code article "Violation of the procedure for organizing or holding mass events", according to which more than 40 thousand Belarusians have been convicted since August 2020.
The project was also created to raise financial support for victims of violence and repression in Belarus. The donation link can be found here: https://marinadashuk.art/body
Idea, performance: Igor Shugaleev
Curator, Artist: Sergey Shabohin
Video artist: Aleksandra Kononchenko
Producer: Marina Daschuk
Performance (without speech) and conversation (in German and Russian with simultaneous translation).
Duration: 1h