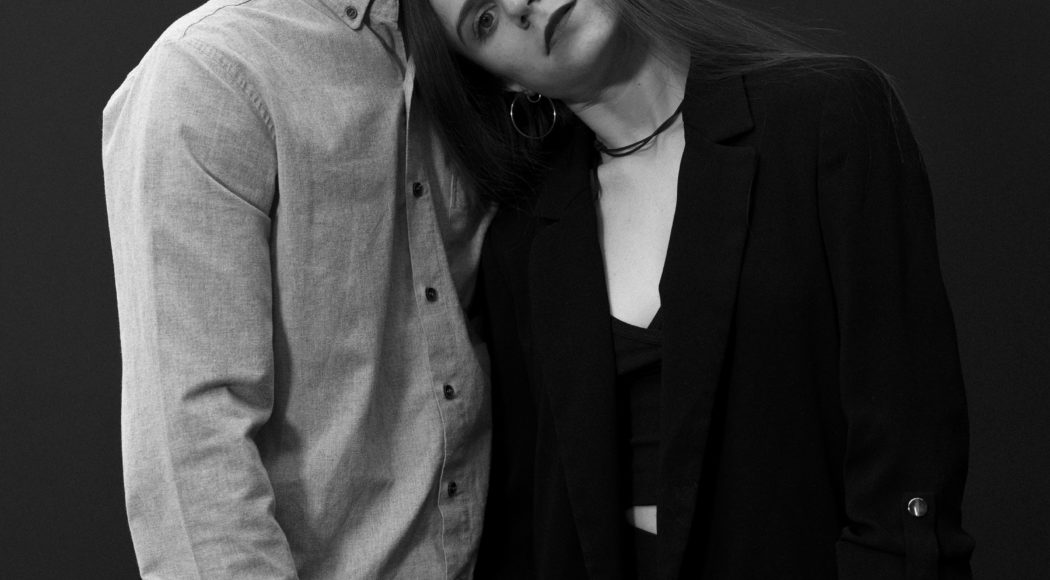 Don't you dare! Wage es ja nicht!,#2-2022
In their new production "Don't you dare!" Maria Chiara de' Nobili and Alexander Miller deal with superstitions, taboos and habits. André Schallenberg (HELLERAU) spoke with them about their artistic approach.
Where does the interest in superstition come from? Has your own past and experience influenced you?
Our interest in superstition came from curiosity about our cultural differences. Coming from Italy and Kazakhstan respectively, we grew up in an environment rich in superstitions that unconsciously influenced our social behaviour. We realised that most of these superstitions are familiar to both of us, that they influence our lives and the way we relate to certain objects and events.
Alex gets annoyed when Chiara whistles in the house and Chiara forbids Alex to put his caps on the bed. "Don't you dare!" we told each other, "Don't you dare!". We were preoccupied with something we didn't even fully understand. We just didn't know why.
The moment we started talking about it and questioning it, we discovered that the mysterious character of superstition has great potential to be transformed into theatrical scenarios. We also realised that superstition has a strong unifying potential, as everyone can identify with most superstitions, despite cultural differences.
It is common knowledge that theatre people can be very superstitious. For example, in Italy it is forbidden to wear the colour purple in the theatre, in Spain the colour yellow, and in general it is not allowed to whistle in the theatre!
Are you more interested in documentary representation or metaphorical, abstract representation?
We are more interested in the metaphorical, abstracted representation of superstition. We look at superstition as a way to create text, movement material and complex theatre scenarios, but also as a way to share individual experiences that everyone:r can identify with on an emotional level.
We are always looking for subtle references to the historical context of superstition to leave the audience with a little more knowledge about the subject and perhaps a curiosity to dig deeper for the roots.
"Don't you dare" is your second big project. How do you see your collaboration with each other and with your team?
Despite our differences, we have common artistic perspectives and interests. We try to delve deeper into each other's worlds to make sure that there are no boundaries or pigeonholes for the work and that our worlds fit together perfectly. "Trust and have fun" has become our team motto. We surround ourselves with people in whom we have great trust, both personally and artistically. We value a playful atmosphere that encourages creative freedom. Having fun does not mean that we take our work lightly. Rather, we push each other to the limits. And by remaining playful, we don't feel overwhelmed by it.
Miller de Nobili is the label for the collaborative work of Maria Chiara de' Nobili and Alexander Miller. Both completed the M.A. Choreography at the Palucca University of Dance Dresden in 2020. Miller de Nobili was born from the idea of finding a common form for their respective interests in contemporary dance theatre, physical theatre, urban dance and breaking. "Momento", the first joint work, won the Scapino Ballet Production Award at the 35th International Competition for Choreography 2021 in Hannover. Their latest work, "PACK", premiered in September 2021 at HELLERAU as a co-production with TANZPAKT Dresden as part of the "Dancing About" festival and was presented at the Tanzplattform Deutschland 2022.
Don't you dare!
Miller de Nobili
Tanz
Premiere 18.11.2022
Co-production HELLERAU – European Centre for the Arts.
Funded within the framework of the Alliance of International Production Houses by the Federal Government Commissioner for Culture and the Media.