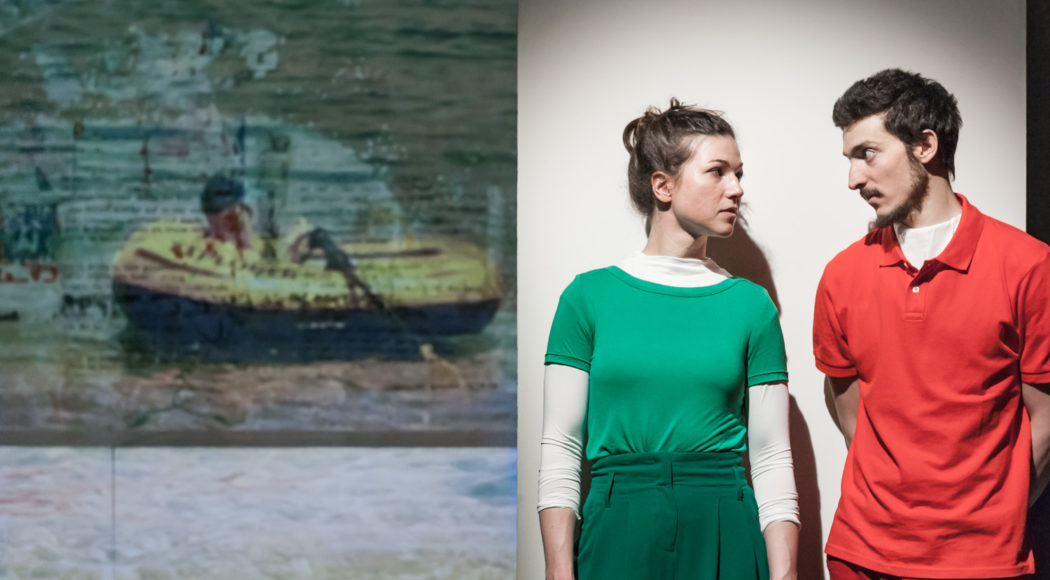 theatrale subversion – Performance/Theatre 2018/19
Genre: Performance/Theater
Project in HELLERAU: Der flüchtige Körper Bodies on board of boats. Bodies climbing over fences. Bodies overcoming boarders. Flight is more than the movement between the place of origin and the place of refuge. It also changes the perspective on "where from" and "where to". It supports desires, illusions, history and stories. In the context of the barrage of images dominating the media during the last years, theatrale subversion dissects the construction of bodies in connection with flight and displacement. "Der flüchtige Körper" is a scenic research between video installation, performance and choreography.
What inspires you? Our productions are based on research. Research takes time. We are looking for the behind, beyond and above. That means we are interested in topics, voices and perspectives which are in marginal positions or not at all part of public perception.
Your first thoughts about HELLERAU? There is a lot of space here to think. A free way of working is dependent on horizons. HELLERAU enables us to cooperate with real partners who understand what producing means in the context of contemporary art.
How would you describe your way of working? We choose and develop our own topics. We are authors, producers, performers, dramaturgs and directors. We develop formats for stages and the public sphere. We work interdisciplinarily. We do not address a specific audience. Our works are documentary and fictional, theatrical and performative, analogue and multimedia-based. We are intereseted in the in-between. We produce as a network. We develop our productions together with specialists. We understand artistic cooperation as a collective process.