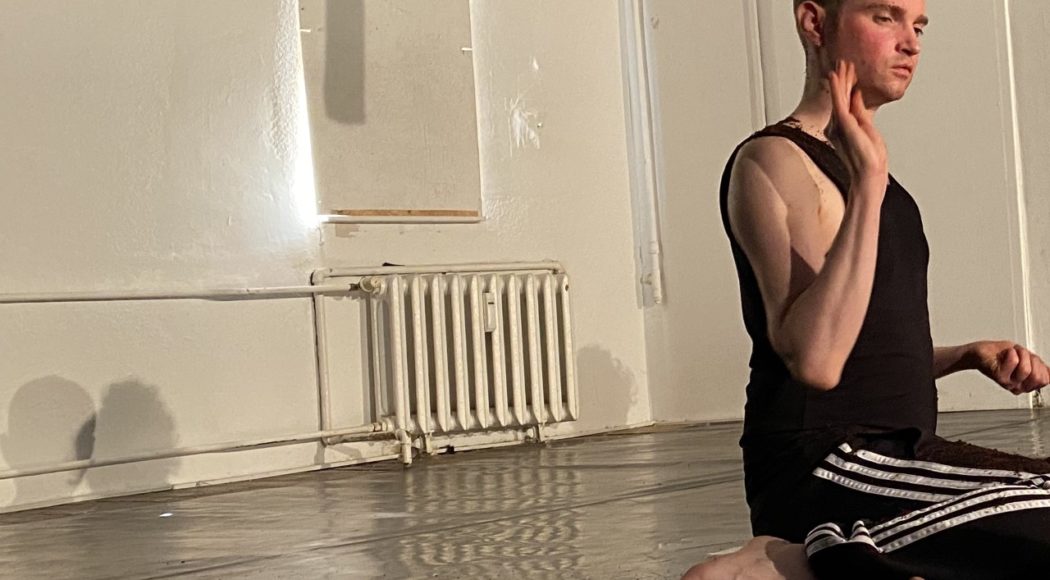 Julia*n Meding & Friederike Hirz: Deadname Certificate #TakeHeart (01.12. - 10.12.2021)
Julia*n Meding (*1984) studied cultural studies in Hildesheim and began performing in various collectives and works by other artists during her studies. She positions herself as non-binary and crip. From 2016 to 2019 she toured the world as a queer displacement of the character Hamlet in Boris Niktin's production of the same name. In 2019, her collaboration ANGSTPIECE with Anta Helena Recke was shown at the festival Radikal Jung in Munich. She is working on recordings with her music project Circaea and is part of the Initiative for Solidarity in Theatre.
Friederike Hirz completed her dance training with a focus on contemporary dance at the Centro Estatal de Bellas Artes in Mérida, Mexico. She then studied political science at the University of Guadalajara, Mexico, and the University of Hamburg, where she graduated in political theory. Between 2012 and 2014, she assisted Frank Castorf, René Pollesch and Silvia Rieger, among others, in numerous productions at the Volksbühne am Rosa-Luxemburg-Platz Berlin. Since October 2014, she has been studying directing at the Ernst Busch Academy of Dramatic Arts in Berlin. Her studies took her as a guest student to the Danish National School of Performing Arts in Copenhagen (BA Dance and Choreography) and to the Hochschulübergreifendes Zentrum Tanz Berlin (MA Choreography). In addition to her own directing activities, Friederike works as a freelance dramaturge for film and dance.